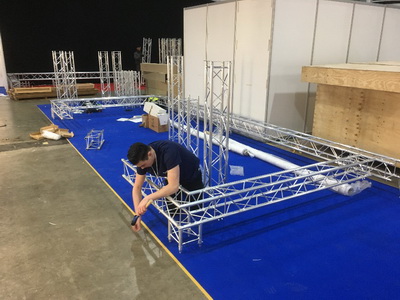 Stonleigh Park Exhibition Centre
The day started very early for two members of Catalyst this morning as they both made their way over to Stoneleigh Park to get ready for another promising year at the Motorcycle Expo.
As you can see they have both been very busy working away to assemble the stand. Some regulars of the show may notice that from the picture the setup has changed a little from previous years. We are very excited to unveil our new stand to everyone so why not pop across to see for yourselves!
The motorcycle Expo is one of Catalysts favourite time in the year as it gives us a chance to see familiar faces as well as the opportunity to create new ones. It's a great opportunity for us to keep you updated on any further developments to the software and for to relay them to you so do come in to see us on stand B28!