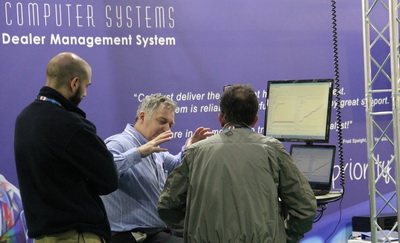 Day 2 started off quite quietly thanks to a combination of the inclement weather and busy traffic on a Monday morning. Things brightened up as the day went on and we had a good stream of people visiting the stand. You know it's been a good day when you have a short break between queries and look at your watch to discover that the last three hours have just disappeared! It is great to be busy but sometimes it does mean that you miss people going past, so apologies if we didn't get to talk to you.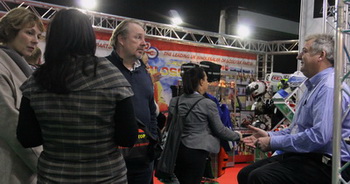 It is always good to hear comments such as "Installing Platinum is the best thing I've ever done" which we heard from a number of people. Generally we only hear from people when they have a problem so it is always good to get positive feedback and help people get the best from the software for their business and staff.
To follow up from yesterday's post, the exotic drinks that Jeff found continued to be a talking point and pulled some people onto the stand. We'll have to find something for next year!