Day 2 at expo has been a great day to chat in depth with our loyal and long standing customers, it's always important to share ideas and aspirations. Several key new prospects took time to meet with us and we are looking forward to some very exciting projects in 2018!
The Catalyst check sheet Challenge continues to be a fun distraction from the rigors of expo, no-one managed to find all of the faults so the technicians at Arnolds Motorcycles are winning.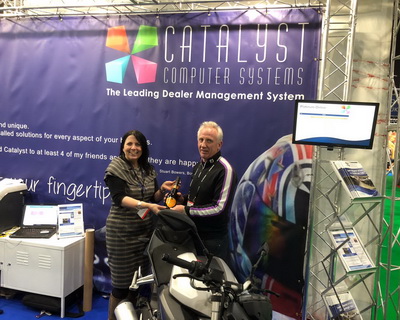 Neil Mossman of Total Triumph was todays check sheet challenge star and proudly collected his bottle of fizz!