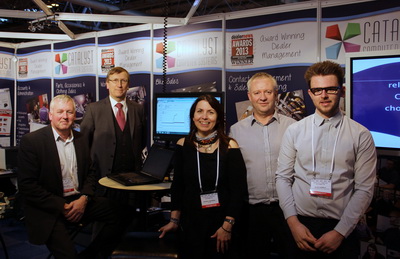 We had another good day with a decent mix of existing customers and new prospects. It was a little quiet at the start of the day as we would expect for a Monday given that the traffic was quite heavy, but the middle part of the day was very busy.
Again we were busy enough that we didn't get to speak to everyone that came to the stand, but we tried to acknowledge those of you who we weren't able to speak to as you went past!
The new stand layout is working well and has achieved our objectives with the demonstration areas and the couches for more relaxed discussions. All in all, we had another positive day.