Details

Published: Wednesday, 15 November 2017 14:00
Written by Catalyst Computer Systems

Catalyst have been at the Oxford Belfry Hotel today preparing for tomorrows "2017 Service Dealer Conference & Awards"
Service Dealer is the UK's leading news & information resource for Garden, Turf care, Farm, ATV & Outdoor Power Equipment.
This will be our first year at the Conference & Awards ceremony and we very much look forward to meeting with existing & new customers. As a "Gold Sponsor" of the event we are delighted to be handing out the "ATV/Quad Dealer of the year" award during the evening Awards ceremony.
The conference is a one day event and takes place on Thursday (16th November)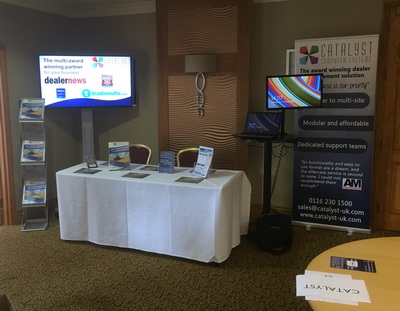 Visit Service Dealer Conference & Awards for further details.
Details

Published: Tuesday, 31 October 2017 14:00
Written by Catalyst Computer Systems

We made our way over to the NEC in Birmingham this morning to put together our stand for the SALTEX Trade Show which kicks off on Wednesday.
This will be our 2nd year exhibiting at SALTEX and we are very much looking forward to catching up with existing customers and meeting anyone interested in what benefits our software can bring to their business.
Come and visit us on Stand H102 to see all the latest features of our software!
Wednesday 1st November 9am – 5pm
Thursday 2nd November 9am – 4pm
Visit iogsaltex.com for further details.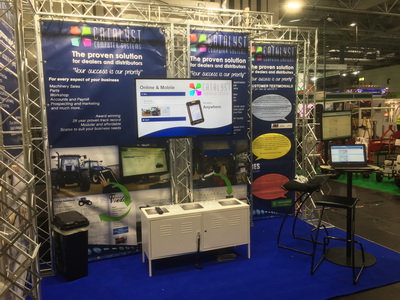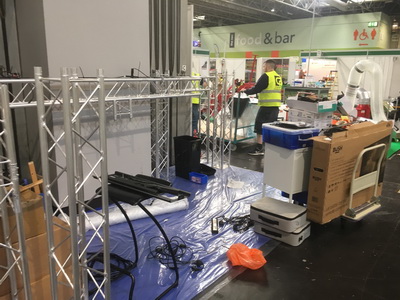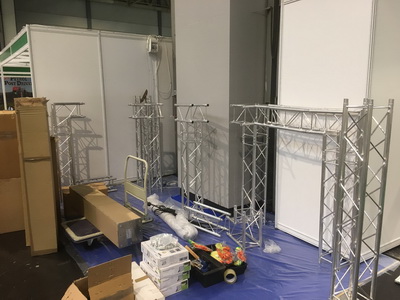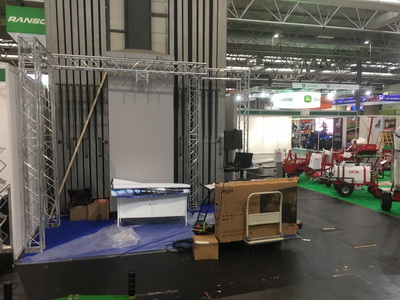 Details

Published: Thursday, 19 October 2017 10:59
Written by Catalyst Computer Systems
Our new improved, facelifted FindIt vehicle advertising site is now live!
It is slicker, prettier and more flexible than its predecessor. It's even mobile friendly so fits beautifully onto your smartphone. We've been busy under the hood too so hopefully Google and other search engines will love it.
Best of all it's still completely free to advertise your bikes, caravans and various machines. All you have to do is add information to vehicle sales and the rest is automatic.
The facelift is not entirely over though, so watch out for further tweaks plus new features in the coming weeks.
Findit continues to be free in spite of the considerable work that goes into it because we really do want to help you sell your products. Your success is genuinely important to us.
Details

Published: Friday, 08 September 2017 10:00
Written by Catalyst Computer Systems
Catalyst exhibited at the Lawns show and once again it proved to be a very successful show, despite the weather. The Lawns in Cottingham, East Yorkshire HU16 5SQ is Europe's largest caravan trader show and attracts over 3,500 trade visitors each every year.
The marquee was given refreshing new look this year with banners hanging from the sidewalls. It certainly brightened up the place, especially during the spells of downpour.
It is always a pleasure to catch up with existing customers over the 3 days and also get in touch with some new ones!
Thanks must go to the sales team and HERCMA for the organisation of the show.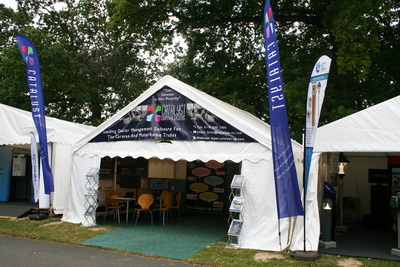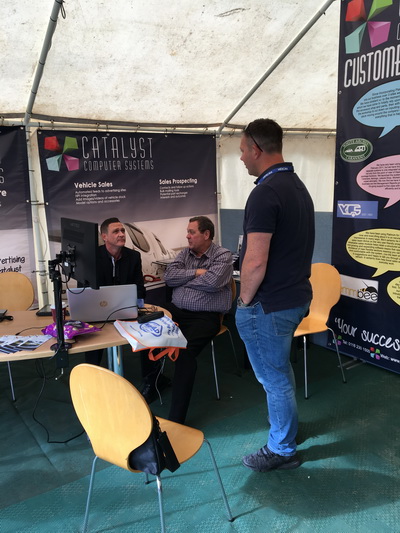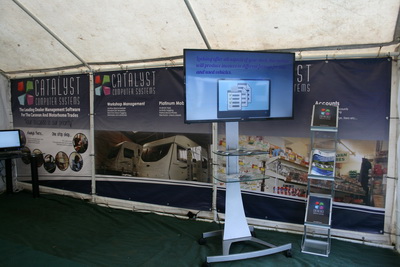 Details

Published: Monday, 10 July 2017 17:00
Written by Catalyst Computer Systems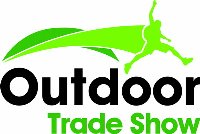 Stonleigh Park Exhibition Centre
Catalyst this morning made their way across to Stoneleigh Park to get the stand in order for the Outdoor Trade Show, which commences tomorrow morning.
As you can see from the pictures, we will once again be using our tri-lite solution which made its debut at Motorcycle Expo 2017!
It will be our first time exhibiting at the Outdoor Trade Show and we are looking forward to catching up with existing customer and also create new ones.
Come and visit us on Stand 102 at Stoneleigh Park and see all of the latest exciting developments of our software!
Opening times are as follows;
Tuesday 11th July: 9am-6pm
Wednesday 12th July: 9am-6pm
Thursday 13th July: 9am-3pm
Visit www.outdoortradeshow.com for more information.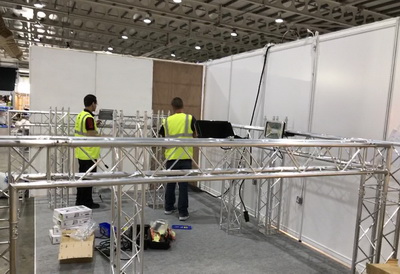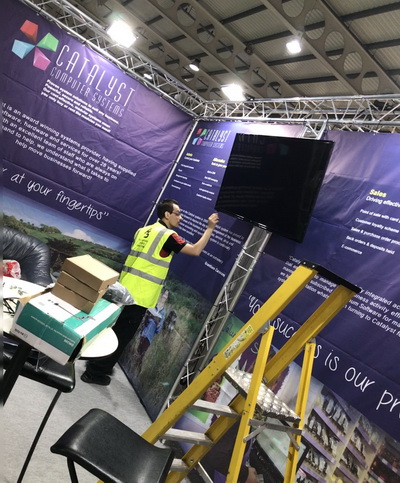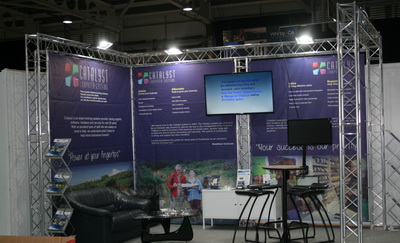 Details

Published: Monday, 15 May 2017 10:28
Written by Jeff Kingsbury-Smith
First the great news. As of 10:00 this morning we are not aware that any of our clients have suffered from this high profile well publicised attack for "WannaCry" ransomware cyber attack.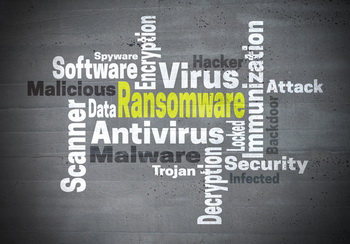 Why did our client base survive this attack? Hopefully our regular reminders about data backup, security, anti-virus software and e-mail spam filtering and keeping PC's current, helped.
Primarily common sense, in order to be infected a user has to open a "dodgy" e-mail attachment. Hopefully we are all experienced enough not to do that. Secondly almost all of our clients are running operating systems which 'automatically update' and are supported by Microsoft. This particular piece of "Ransomware" exploits the "Eternal Blue" vulnerability in Microsoft Windows Operating Systems to spread across networks. Please be aware that Windows 98, XP and Vista are no longer Microsoft supported and thus will have this vulnerability to spreading the problem. See our Windows XP no longer supported article.
In general Ransomware is incredibly difficult to stop because it exploits human vulnerability. We all love e-mail and the ability to attach pictures and links. Ransomware exploits this. I urge all to be extra vigilant as this crime wave shows no sign of abating any time soon.
The surest method against this particular threat if you don't want to rely on human diligence is e-mail spam filtering and yes we do use this ourselves, do recommend, supply and install it.
Re old operating systems, please, please upgrade these PC's. Catalyst makes this as painless as is possible by helping migrate your data and configure new PC's to be part of your network.
Details

Published: Friday, 27 January 2017 13:38
Written by Charles Allison
We were delighted to attend the Triumph Dealer Conference this week. It was a great opportunity to meet up with the dealers and Triumph staff, and understand Triumph's aims for their dealers and the brand.
The day consisted of lunch, followed by a number of presentations by the various members of the Triumph management team with a break in the middle, and then an awards dinner with some entertainment at the end.
The presentations from the Triumph management covered various areas of the business including process and procedures that affect us as a DMS provider. It was useful to understand the areas on which focus needs to be placed and to relate this to the existing and future capabilities of Platinum.
The awards dinner provided a chance for a number of people to let their hair down – sometimes not a pretty sight! We shared a table with the teams from Cobb & Jagger and Youles Motorcycles. I think we can safely say that a good time was had by all - I think Tom may have had a slightly sore head the following morning after his excellent efforts as the table captain for the entertainment! Congratulations to the technicians from Cobb & Jagger that received their IMI certificates; to Bill Smith Motors for the Most Improved Dealer in the North; to Andrew from Youles who won Best Mystery Shop in the North; Staffordshire Triumph for the CSI Sales of the Year, Sales Dealer of the Year and their technicians that received their IMI certificates; JS Gedge for CSI Service of the Year. Congratulations to all the winners and to the dealers who were nominated for the awards.
One specific area that was focussed upon where we can help out immediately is in the customer retention area by getting more and more dealers using the retention centres in Platinum to nurture their customer relations. They can use this for following up customers after a bike sale, for service and MOT reminders, booking confirmations and reminders and "thank-yous" after the event! The text of the messages can be modified for the dealer and the customer to personalise what can be seen as a mechanical process rather than a human one. With Platinum's video feature, it is now possible to send the customer a link to a video to engage more fully with the customer from both a sales and service perspective.
Our thanks must go to Devron Boulton from Triumph for the invitation to attend and to all the people involved in the organisation of the event from Triumph.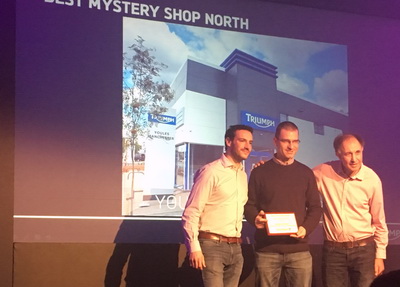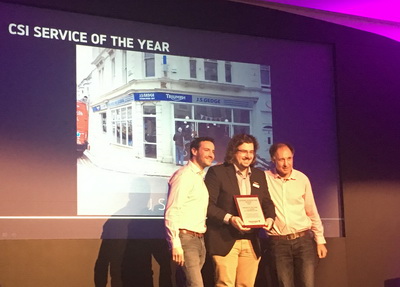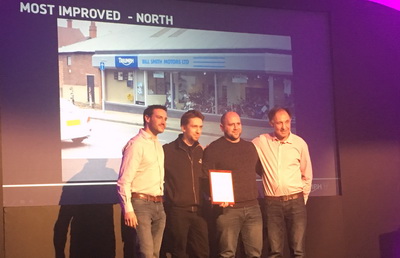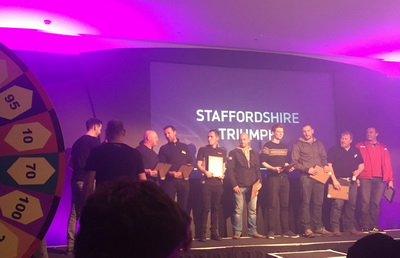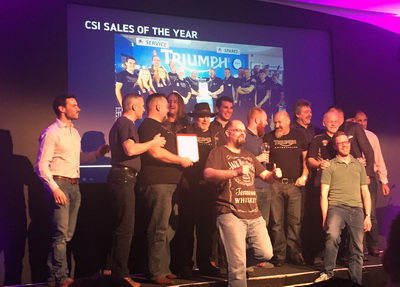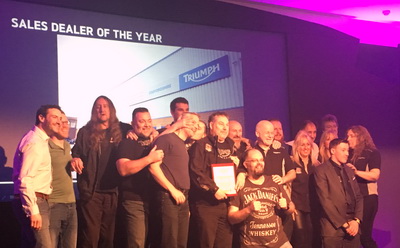 Details

Published: Tuesday, 17 January 2017 09:00
Written by Catalyst Computer Systems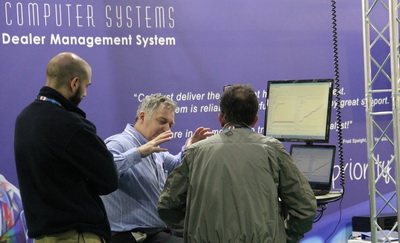 Day 2 started off quite quietly thanks to a combination of the inclement weather and busy traffic on a Monday morning. Things brightened up as the day went on and we had a good stream of people visiting the stand. You know it's been a good day when you have a short break between queries and look at your watch to discover that the last three hours have just disappeared! It is great to be busy but sometimes it does mean that you miss people going past, so apologies if we didn't get to talk to you.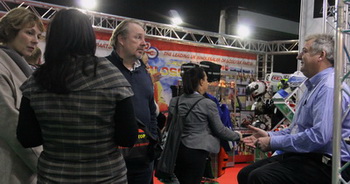 It is always good to hear comments such as "Installing Platinum is the best thing I've ever done" which we heard from a number of people. Generally we only hear from people when they have a problem so it is always good to get positive feedback and help people get the best from the software for their business and staff.
To follow up from yesterday's post, the exotic drinks that Jeff found continued to be a talking point and pulled some people onto the stand. We'll have to find something for next year!
Details

Published: Monday, 16 January 2017 09:00
Written by Catalyst Computer Systems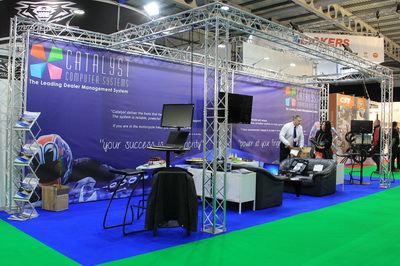 Expo 2017 at Stoneleigh has got off to a very good start for us. We were kept busy for most of the day despite the indifferent weather. The new stand gives a welcoming and airy feel that has brought positive feedback from a lot of people. The rolling presentation has been a great success and provides an excellent focal point for the stand – thanks and credit to Catherine!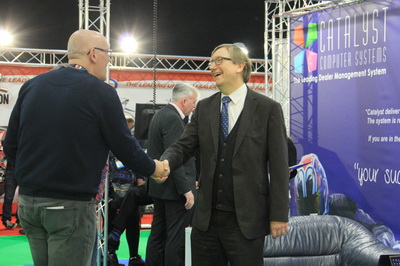 We had a good mix of new and existing customers and got some great feedback and useful comments. The show gives us a great opportunity to reconnect with existing customers and showcase the many features of Platinum – the retention centre was one area where the feedback was very positive from customers who have invested in it. Bringing Platinum Online back to their attention with all the extra capabilities that it provides was another area that brought much positive comment.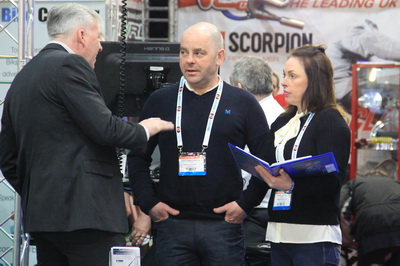 Sarah did her usual sterling job of accosting the passers-by and diverting them onto the stand for Mike to show them the benefits of Platinum. Nigel did a great job of dealing with existing customers and prospects alike.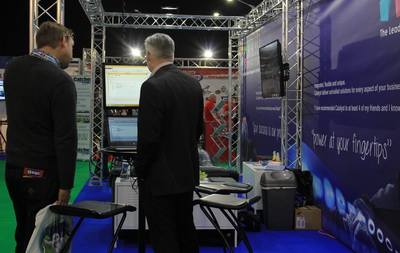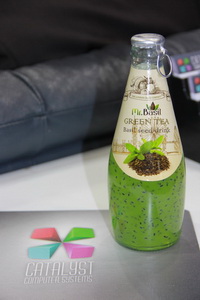 Jeff acquired some interesting drinks for the show (see the picture) that provided a talking point – were any of you aware of the health benefits of basil seeds? No, nor us. Charles was the only one brave enough (or stupid enough!) to try one. He commented "It's not bad actually" although the health benefits have yet to show themselves!
Thanks must go to Mike, Matthew and the sales team for the organisation of the show. We're looking forward to another great couple of days.
Details

Published: Friday, 13 January 2017 14:21
Written by Catalyst Computer Systems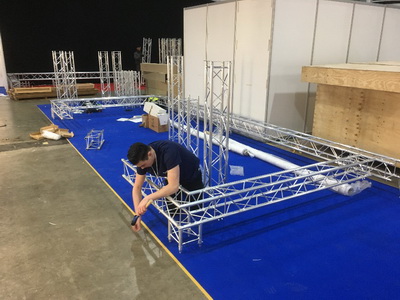 Stonleigh Park Exhibition Centre
The day started very early for two members of Catalyst this morning as they both made their way over to Stoneleigh Park to get ready for another promising year at the Motorcycle Expo.
As you can see they have both been very busy working away to assemble the stand. Some regulars of the show may notice that from the picture the setup has changed a little from previous years. We are very excited to unveil our new stand to everyone so why not pop across to see for yourselves!
The motorcycle Expo is one of Catalysts favourite time in the year as it gives us a chance to see familiar faces as well as the opportunity to create new ones. It's a great opportunity for us to keep you updated on any further developments to the software and for to relay them to you so do come in to see us on stand B28!