Platinum Software from Catalyst Computer Systems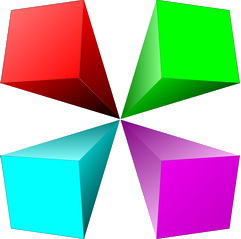 Catalyst´s Platinum Software is highly flexible and is available in forms to suit various trades. Platinum Software has a long proven track record over many years and is constantly evolving. It is extremely rich in features to aid ease of use whilst retaining great analytical power. Whether you are looking for software to administer your entire business or merely a small area of administration Platinum probably has the answer.
The system is fully modular; meaning you only buy what you need. It will allow you to incorporate all of your business necessities into one, easy to use, package. The software is consistently designed, sharing a common core of features.
Our core modules provide you with all the tools required to help run your business more efficiency. Areas we cover are :- Sales, Purchase and Nominal Ledgers (Our own fully integrated accounts package), Vehicle Sales, Workshop Management, Stock Control, Order Processing, Payroll, Sales Prospecting.
Some significant features
A Microsoft windows application tried and tested on all Microsoft Operating Systems from Windows Vista through to Windows 10 (Windows Vista, Windows 7 [32 & 64 bit versions] Windows 8 & 10 [32 & 64 bit versions, excluding any Windows RT versions]).
Modular design so you only pay for what you need.
Software can be bought or rented on a monthly basis.
Highly secured by user with configurable user access to only authorised software areas.
Highly configurable document formatting for all external documents.
Report generators throughout allow the user to report the information they need (There are over 550 pre-configured standard reports, each can be configured to meet the specific needs of a client).
Pre-Installed trade specific procedure and management reports.
Multi currency capability & Euro ready.
Easy text search for stock codes, accounts codes, in fact any code used within the software. This completely alleviates the need for a user to remember codes of any kind.
On Line help sensitive to location in the software.
We maintain a free to use, constantly updated and comprehensive "on-line" knowledge base with over 1500 articles and 1000's of reference pages to make finding the answer to those everyday problems simple.
Flexible user interface by mouse, touch screen, keyboard and barcode where appropriate.
Fully customisable customer retention centre, keep in touch automatically via mail, eMail and SMS.
Windows pull down menus & function keys, whichever the user chooses to use.
Ultra powerful & secure client-server data storage for speed & reliability.
Fully multi-site operation in real time via VPN (Internet) or fixed wire connection.
User level security with individual menu structure for each user.
Touch Screen data entry for point of sale.
Access key features, KPI's and charts via a mobile device with Platinum Online.
Have a rolling display your unit stock on a large TV or projector in your Showroom.
Linked to many other software products and systems
Full third party E-Commerce support.
E-mail (Bulk Mailing).
Fax.
SMS Messages (Bulk Mailing).
Online ordering (EDI).
Electronic parts catalogues (EPC).
Manufacturer Composites (COM).
Manufacturer Collaborative Inventory Management (CIM).
Customer Satisfaction Programs (CSP).
Post code quick addressing.
Credit card authorisation.
Web based advertising, sales & ordering.
Automatic HPI lookup for Motor vehicles.
Document scanning.
External Accounting and Payroll Systems.
Works with a huge array of hardware
PC´s & PC based networks running Microsoft Operating Systems.
Platinum Online runs any mobile devivce with a modern browser.
Barcode scanners.
Document scanners.
Touch screens.
Cash drawers.
Specialist labelling & receipt equipment.
Remote capture devices.