Catalyst offer two routes to fully integrated e-Commerce with Platinum Software. We can either provide our own e-Commerce web facilities or integrate with third party e-Commerce solutions.
Your Business on the Web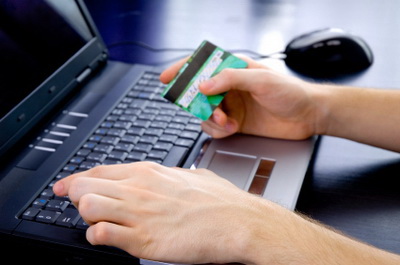 The web offers huge trading possibilities, it does this with no customer facing staff and operates around the clock. The attractions are obvious.
The downside to the web is often that the products which sell on the web are not linked to the back office systems required to ship the goods efficiently. Broadly this product is intended to take the pain out of web trading by providing a seamless interface saving the need to re-key web orders into Platinum management software running in your office.
Route 1: Platinum e-Commerce
This option allows you to set up and control the content of your web site from within your office based Platinum software. The structure and content of the sales site are simply created and maintained, products may be grouped as required with relevant images as required. Incredibly simple, quick to set up, inexpensive and fully featured. You can add e-Commerce to your web site ("eShop") in hours without compromising on features or ease of use, we provide professional links to an integrated order processing system which can receive orders from the web site in "real time", display genuine "real time" current stock availability.
This e-Commerce system can be easily added to existing web sites provided by third parties, all they need to do is to provide a button to launch the e-Commerce from your existing sites. Colour schemes and graphics used will be styled to blend in with existing styles (using third party "CSS") to provide full shopping cart facilities and customer payment via "paypal".
Matched customers - Incoming orders are matched against any existing customers before being allocated against a new customer, preventing a returning customer being recorded in your system more than once.
eRetail + eTrade - The e-Commerce package can be configured to operate in retail (user sign ups) and trade account (pre allocated accounts) environments (or both for those clients that sell to both the public and the trade). With account pricing enabled once a user is logged into the web site they will see the prices that are specific to them - ideal if you have trade accounts with pre-negotiation discounts.
Password Control - Configure your eTrade shop to only allow access from pre-allocated accounts enabling you to have a password protected area of the web for your trade accounts. Set up pages easily to link to warranty documents, private Youtube videos, trouble shooting guides etc providing a knowledge base about your products that only your trade network have access to.
Account Management - Our eTrade solution allows for Account Managers to be able to view previous orders or place new orders on behalf of their trade accounts. Use a wireless enabled tablet computer for complete mobility.
Route 2: Third Party e-Commerce
We recognise that Catalyst are far from the only company developing e-Commerce software. Other companies have specific skills, specialisations and expertise, this means that they may well be better placed to provide your e-Commerce. We work with other companies to provide their e-Commerce sites with full integration to Platinum Software. There are no compromises, we offer exactly the same powerful facilities found in our own e-Commerce solutions. This integration is both modular and comprehensive.
Terms for connection to our to our on-line data services can be found in the On-Line Services and Third Parties section of our Trading Terms page.
eBay
Our most popular e-commerce link is with eBay. A very significant name in the world of on-line sales. Our software interfaces with eBay and details of sales made are directly imported into our stock and order processing systems just like items sold from via your own web page. The information received includes not only details items sold and payments received but also customer information via a routine which automatically matches eBay users to your existing customers records.
See what a couple of our customers have to say about our eBay link. (DLS Testimonial and Bitzforbikes Testimonial)
In short a fully automated interface to administer eBay orders which saves huge amounts of time and the saving of any keying errors over the conventional alternative of manual processing of these transactions.
We are a member of the eBay developer program.
What can be done?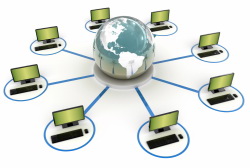 Regardless whether you decide to use Catalysts own or a third party web developer to produce your e-Commerce site the same powerful features are available.
This is a brief and simplified overview of what can be achieved using existing software available from Catalyst combined with our on line data server. Costs for the software and service are broken down according to what features are required and the volume of data storage and transfer required.
What this means in practice is that we can make available on the web a standardised XML interface to pass information into and out of a customers local copy of Platinum Software.
Stock Details - Download stock information and pictures including analysis which can be used to code where on the site a stock line should appear. In short this is that base product information for the web site.
Customer Details - Download existing customer information so that orders can be allocated to customers.
Real Time Stock Quantities - If the client elects to use our "web daemon" interface to a local enquiry server real time stock levels can be found. Have your web site show your actual Free Stock Quantities - Book in new stock and see the stock immediately appear on your web site.
Customer Orders - Downloaded (optionally in real time, see below) directly into the Platinum Sales Ordering suite of your desktop DMS to enable orders to be processed with the minimum of effort.
Push Ordering - Again using our "web daemon" interface, once an order is placed on your web site, it will be "pushed" to your Platinum Sales Ordering suite keeping your desktop DMS up to date and allowing you to provide a fast and effective service to your customers.
Account Pricing - The powerful account discount structure available inside the Platinum Stock Control is available to web facing customers. (Your trade customers see their prices and the public see the retail prices).
What are the alternatives
Obviously standard Platinum reports can be used to provide stock information to populate a web site. These will not however automatically upload the information to the web. Likewise it is possible to report on and export customer information. The advantage to our software in this area is that it is completely automated and very reliable.
Without our specialist interfaces we suspect it is impossible to perform stock level "look up" or download orders directly into the Platinum order processing suite whilst automatically creating new customer records as appropriate.
Charging
Why do we charge? Essentially we charge because what we are doing sounds simple and easy but it is of course, not! Catalyst have to pay for the web servers and bandwidth that are required to run the system. We monitor the smooth running of the system and can even detect when a vital PC is switched off in your own office. The system is intended to run 24 hours per day, 7 days per week, 52 weeks per year. Obviously in all systems a fault cannot be 100% guaranteed to not occur but we have spent considerable time and effort to ensure the reliability of the system and in the unlikely even of a failure it's ability to restart without loss of information. We have invested considerable programming time in devising and developing software to make it all happen.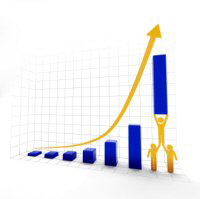 In Summary
This is an incredibly web integrated, secure and reliable solution for users of our software who want to run an e-Commerce web site. Our aim is to maximise reliability and minimise user input thus making it very staff efficient and therefore an incredibly cost effective solution to a tricky problem.
Getting Started
How do we move forward?
The costs of the service will need to be agreed by contacting our sales team.
Your web developer will need a copy of our interface details, they should subscribe to our developer RSS news feed http://www.catalyst-uk.com/feeds/development to be kept informed about any changes to our specification. They will need to apply for their password to the documentation area of our server by contacting our support team stating the company they are acting on behalf of.
We will require your written permission to allow a third party access to your data.