Run Your Retail & Trade Business with Our Complete Solution
Boost Dealership Efficiency & Drive Greater Profitability with Platinum
Increase Business Clarity with our Retail & Trade Business Management Software
Catalyst have a specialised point of sale software designed for shop sales. Combined with our powerful head office stock control, replenishment and management reporting systems, the result is an incredibly powerful and fully integrated system from warehouse to shop.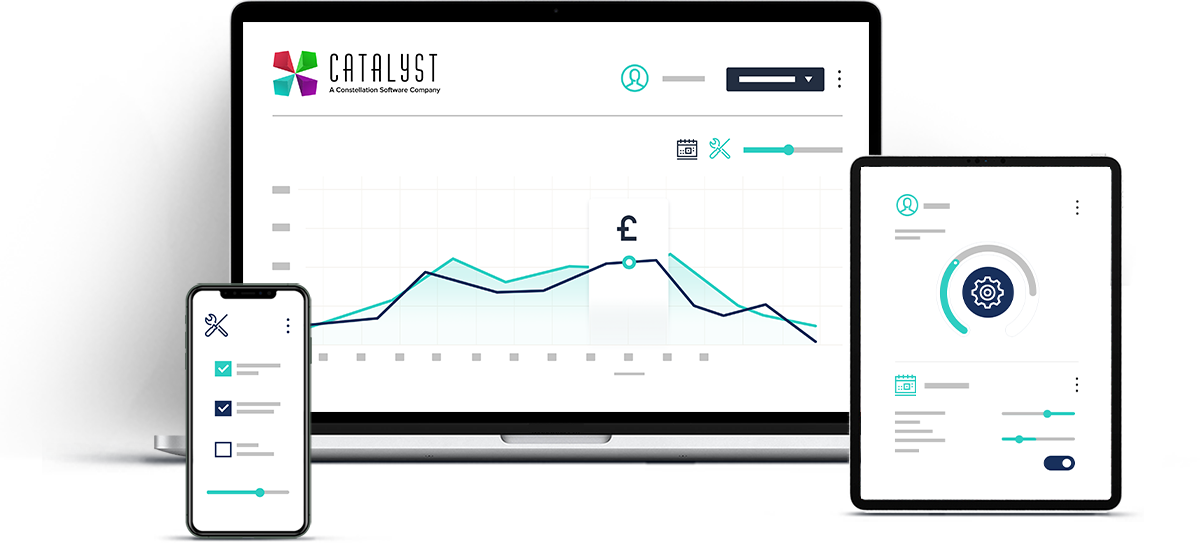 Complete Business Solution for Retail & Trade Operations
Centralised control of the system means that promotions and special offers can be configured by head office and automatically implemented at branch, thus minimising workload at individual shops.
Emphasis is on ease of use, speed of operation and reliability with the use of reliable inexpensive industry standard hardware. All communication is possible using inexpensive standard broadband links to minimise running costs. The software is simple to use and designed for minimal staff training.
Everything You Need to Manage and Grow Your Dealership
No more juggling multiple systems.
Get all the right tools to manage each department of your dealership in one easy-to-use software.
Shop Sales

For the retail customer, the experience is slick, quick and professional
Outstanding features for retail include quick find of stock from barcode, item description or "quick buttons"
Full support for all common promotion methods including "multi buy" and "linked stock" offers

Trade Sales

All the many details of your products are held such as stock levels, locations, prices, and suppliers
This is one of our most powerful modules and has many features that can be fine tuned allowing it to be tailored to your exact requirements

Internet Sales

Catalyst offer two routes to fully integrated e-Commerce with Platinum Software
We can either provide our own e-Commerce web facilities or integrate with third party e-Commerce solutions

Accounts

Platinum accounts have been designed to allow you to produce comprehensive management accounts, whilst retaining the simplicity and ease of use for which the software is renowned
Comprising Sales, Purchase and Nominal Ledgers, Platinum Accounts integrates with the other Platinum packages so that you can run your retail sales business in a seamless fashion on one system

Reporting

Most Platinum modules have report generators built in giving you full freedom and flexibility. They are designed to allow you to generate reports on anything you may need, and they are very simple to use
Reports can be displayed using charts to allow an easier visual impact for your business KPI's

Customer Relationship Manager

The Customer Relationship Manager/Supplier Relationship Manager displays all customer or supplier activity for a given range of time
This allows you to keep all prospect information, over any duration of time, in a central database

Platinum Online

A suite of secure Internet browser applications which compliment mainstream Platinum Software
Designed as a progressive web app, this software runs anywhere that a supported web browser is available
Allows technicians to gather images and information where it's either impossible or inconvenient to use conventional computers

Catalyst have provided us with a fully integrated accounts and Point of Sale system that enables us to manage our business activity efficiently and in a cost effective manner. Our business has experienced rapid growth and Catalyst have supported us every step of the way and have undertaken the installation of our Head Office and POS systems in an efficient and professional manner. Having subscribed to Platinum Software for many years in another business – we had no hesitation whatsoever in turning to Catalyst for the provision of our IT systems.

Kate Lloyd at Grape Tree

Are You Ready to Reap the Benefits of a Complete Business Solution in Your Retail & Trade Dealership?

See why so many dealers rely on Platinum every single day to run their successful dealership. Give us a ring, send an email, or use the form below and a Platinum expert will contact you to discuss your business needs.