Run Your Car Dealership with Our All-in-One Solution
Boost Dealership Efficiency & Drive Greater Profitability with Platinum
Know How Your Dealership is Doing at All Times with our Car Dealer Software
Catalyst have been suppliers to the Motor Trade for many years and our business management software is used in both franchised and independent car dealerships.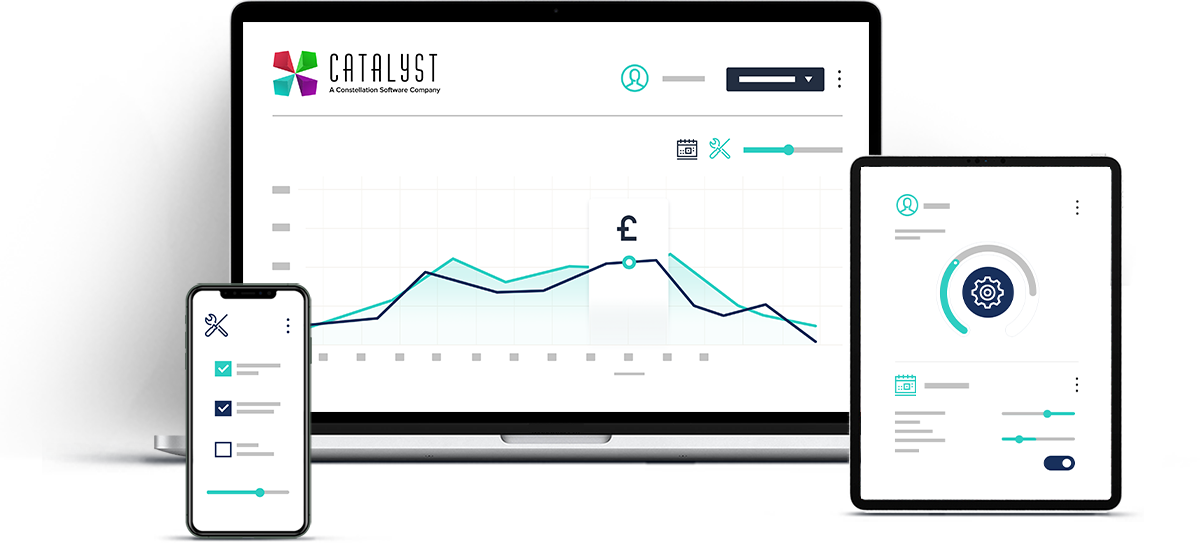 All-Inclusive Business Solution for Car Dealers
We cover all main areas of car dealership administration. Everything from parts and accessories, through workshop and car sales to company administration.

Everything in one fully integrated product that can link to manufacturer ordering and parts identification systems. We are a dedicated long-term specialist in the motor trade offering an unrivalled cost effect product.
Everything You Need to Manage and Grow Your Dealership
No more juggling multiple systems.
Get all the right tools to manage each department of your dealership in one easy-to-use software.

Sales

Catalyst Platinum offers you the opportunity to easily administer your vehicle sales and compile extensive managerial databases
The Car Sales Module is an essential part of every dealer's armoury. It is a purpose designed program for administering vehicle sales, including sales aids, a managerial database and an accounting system

Workshop Management

A purpose designed package for use in administering motor trade workshops. It comes configured for the motor trade and many of the unique attributes of the motor trade are easily dealt with
The workshop management module allows you to keep your job tasks organised with a fully featured workshop and body shop diary. You can easily schedule new jobs and give essential estimates and insurance work

Parts & Accessories

All the many details of your products are held such as stock levels, locations, prices, and suppliers. This is one of our most powerful modules and has many features that can be fine tuned allowing it to be tailored to your exact requirements
A full history of every stock movement is kept for reporting. Powerful text searches, links to third party software, such as manufacturer's EPC systems and bar coding enable stock codes to be rapidly identified

Accounts

Platinum accounts have been designed to allow you to produce comprehensive management accounts, whilst retaining the simplicity and ease of use for which the software is renowned
Comprising Sales, Purchase and Nominal Ledgers, Platinum Accounts integrates with the other Platinum packages so that you can run your motor trade business in a seamless fashion on one system

Reporting

Most Platinum modules have report generators built in giving you full freedom and flexibility. They are designed to allow you to generate reports on anything you may need, and they are very simple to use
Reports can be displayed using charts to allow an easier visual impact for your business KPI's

Vehicle Hire

The perfect tool for dealing with the large amount of administrative work involved in managing your vehicle hire business. It acts as an organisational tool for all hires made within the business
The module offers a wide range of features that will streamline this service, everything from creating the initial booking, taking deposits & security payments, producing customised agreement forms, and taking the final payments at the end of the hire

Customer Relationship Manager

The Customer Relationship Manager/Supplier Relationship Manager displays all customer or supplier activity for a given range of time
This allows you to keep all prospect information, over any duration of time, in a central database

Platinum Online

A suite of secure Internet browser applications which compliment mainstream Platinum Software Designed as a progressive web app, this software runs anywhere that a supported web browser is available
Allows technicians to gather images and information where it's either impossible or inconvenient to use conventional computers

Seamlessly Connect with Key Car Manufacturers Within your DMS

Having the right software is only part of your overall business success. At Catalyst, we have long-standing relationships with key manufacturers and suppliers. We are committed to enhancing the dealer-to-manufacturer connectivity to try and drive down costs and improve overall efficiency at your dealership.

Automate Processes with Franchise's Integrations:

Franchise
Parts & Price
Electronic Data Interchange
(EDI)
Electronic Parts Catalogue
(EPC)
Customer Satisfaction Program
(CSP)
BMW
Citroen
Daihatsu
Honda
Hyundai
Isuzu
Toyota
SsangYong
Subaru
Suzuki

We have used Platinum as our DMS for a number of years and have found it to be efficient, reliable, flexible, cost-effective and simple to use. We use it for all areas of the business, including manufacturer composite submission and payroll. We use it to control our vehicle stock and as a result of this, can upload vehicles easily onto the internet, saving considerable amounts of time and duplication. The support is very good - queries and requests are dealt with in a co-operative and helpful manner.
All in all, it's an excellent package.

Greig Coxall at Brenwood Motors

We have found the integration of eBay and Platinum to be quick, easy, simple to use, and very cost effective. The matching and updating of customer records is excellent, and it has transformed the speed at which orders can be processed. It has saved us at least eight man hours per day on average. This has given us the time to deal with queries more promptly, which improves our customer service. It also gives us the time to examine and look for improvements to our business processes.

Paul Teague at DLS

Are You Ready to Reap the Benefits of a Complete Business Solution in Your Car Dealership?

See why so many dealers rely on Platinum every single day to run their successful dealership. Give us a ring, send an email, or use the form below and a Platinum expert will contact you to discuss your business needs.