Partners & Third Parties
Partners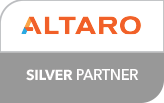 Altaro
Altaro Software are providers of award winning backup solutions for Microsoft Hyper-V, VMware, AM, Office 365 and physical servers.
Dealer Webs

The leading provider of Motorcycle dealer and Car dealer website solutions. Building highly focused, targeted and profitable extensions to your dealership. They have full Catalyst DMS compatibility, Online Shop, new models, used models, email marketing, etc.
eBay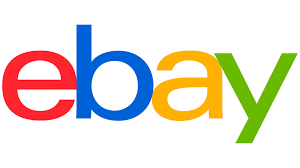 We are a member of the eBay developers program. Our software interfaces with eBay and details of sales made are directly imported into our stock and order processing systems. Vehicles entered into our software can be listed on eBay Motors Pro by just simply ticking a check box.

Feridax
Helmets to hard parts.

HPI
HPI have been checking the histories of used cars since 1938.
HMRC

Our Platinum Software can upload to HMRC for payroll, VAT100 and Making Tax Digital (MTD) on-line submissions.
MCN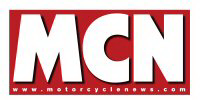 With nearly half a billion papers sold and more than 1.5 billion readers entertained and informed over its 50-year history, MCN can lay claim to being the world's leading source of biking news. See this exclusive offer for listing your small bikes on MCN for free with Platinum.
Royal Mail

Postcode Address Management. We are a Royal Mail PAF solutions provider.
Sage Line 50
Accounting: If you use Sage Line 50 for your accounts, you can extract the Platinum Sales and Purchase Ledger invoice and payment data, and using the Audit Trail option in Sage, import this data into Sage without having to rekey it.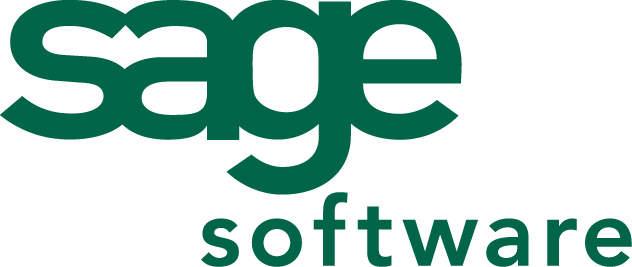 The nominal analysis and VAT information can be transferred simply and easily. This approach does require some flexibility – under the Audit Trail import option, creating one record for a single invoice or credit note where there are multiple nominal codes or VAT rates on a document involves use of a suspense customer account to create the analysis while creating one entry on the customer accounts. This is essential where you need to produce customer statements and works very smoothly.
Payroll: If you are using Sage Line 50 Payroll with Platinum Accounts, we can offer you a method to transfer your payroll data into the Platinum Nominal Ledger. This is an option that may require some tailoring to suit your requirements depending on the departments in your payroll and how your nominal ledger is structured.
South Coast Web Design

South Coast Web have an experienced and knowledgeable team of designers, developers and SEO experts that can take your ideas and inspirations and turn them into reality.
Third Parties
Vehicle and Stock information from your Platinum DMS can be exported to all the following systems saving time and operator error in data entry.
21st Century Internet Ltd

Aspire Creative LLP
Base Station
Bike Trader
Bumper UK
Click Dealer
CWD Solutions
Dessol
Ecopow Web Design
Epitomy Solutions
FAT Promotions Ltd
Friday Media Group
Geonet Solutions
Helix
Independent News and Media (NI)
Killer Byte Design
Media Web Solutions Ltd
Morecambe Net Ltd
New Star Media
P-Tech
Portfolio
Ptech
Serenity Digital Ltd
Studio808
The Bike Market
Tictoc Family
VisualSoft Ltd
Webspace Unlimited
Abacus Media

Auto Trader
BeWebsite Design
Bike Shack
BWEB
Computer Solutions
Dealer Bikes
Digital Lane
ECS Software
Exchange and Mart
FDC Studio
FurtherMore Marketing Ltd
Gud Design
High Position
Jewelion Web Design
Laser Red
Mediabox UK
MotorcycleSuperMarket.com
Nexmedia
Piston Heads
Practical Caravans
Pumpkin Web Design
Scooter Giant
Success Unlimited
The Cube Lab Ltd
Tradeouts
Warners Group Publications PLC
WhatTheySee
Adventure Graphics

Automassive Ltd
Big Commerce
BLG Group
CD Web Design
Crash Media Group
DealerWebs
Dove Computer Solutions
eGoodmanners
Farmgear
First4Apps
FuseMetrix Group Ltd
G-Force
In House Media
Jigowatt Creative Media
LucidCreations
Mediatube Ltd
Motor Cycle News (MCN)
One Black Bear
PHMedia Group
Proweb
RMB Digital
South Coast Web Design
Sum Agency
The digitalLANE Group
Venture Resources
WebCreationUK Ltd
Wida Group
ADX Media

Automotive Data Services
Bike Catcher
BSN
Creaer Group
Creative Theory
Design Web Internet Solutions
DV Media Lounge
Eight Technology
FarmAds
Fire Without Smoke Software
G-Forces Web Management Ltd
H1 Digital
Inovica Ltd
Just Create Ltd
Magicalia
Micro Genie
Motorcycle Tradedesk
One DB
PJ Web Design
PS Website Design
Room 58 Ltd
Spartan Digital
Switch Systems Ltd
The Orange Circle
Verto
WebEurope
X10D
Am Seo

AutoWeb
Big Commerce
Build Business
Ceda Design
CTRL
Designwork Ltd
eBay
Emenet Web Design
Farmers Weekly
Fresh Web Services Ltd
Gecko
Hedley
Interactive Web Solutions
Kaweb
Media Links Online Ltd
Microtext
MWM Systems Ltd
One Black Bear
PL1 Web Design
PSP Systems
Salad Creative Ltd
SpidersNet
System 3 Services Ltd
The Search Nerds
VisionFive Media
WebGlu
Zero-1 Ltd
Platinum DMS links to many third party electronic systems.
Aprilia

Honda
Paaschburg & Wunderlich
Harley-Davidson

Moto Guzzi
Yamaha