Control Your Marine Dealership with One Complete Solution
Boost Dealership Efficiency & Drive Greater Profitability with Platinum
Gain Insights at Your Dealership with our Marine Dealer Software
Catalyst provide the marine trade with our specialist dealer management system. We cover all main areas of marine dealership administration. Everything from mooring management, through to boat sales, parts accessories and clothing sales, and general company administration, everything in one fully integrated product.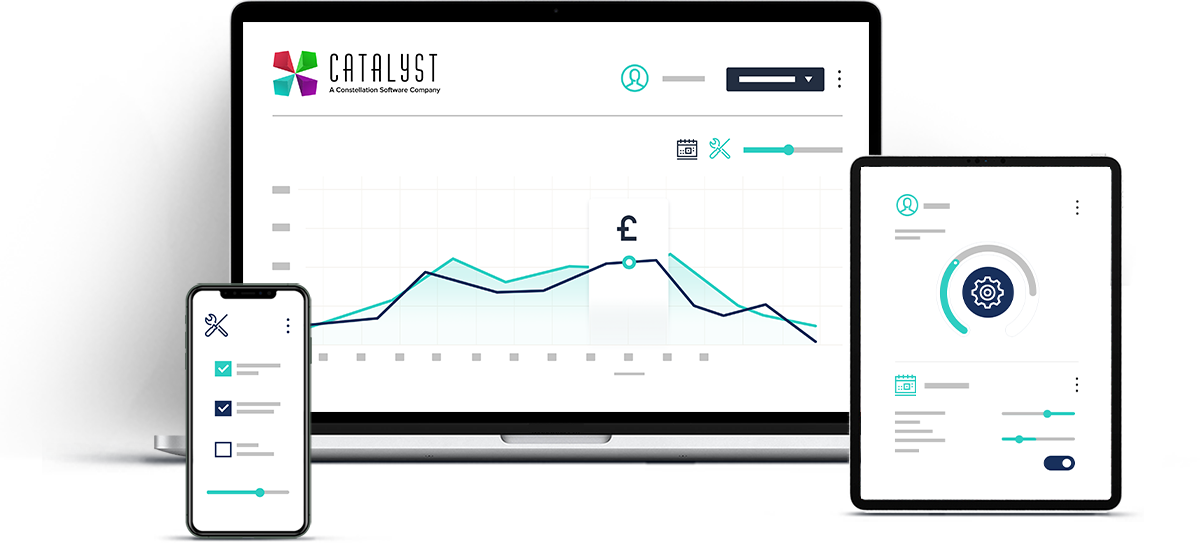 Thorough Business Solution for Marine Dealers
Our software is fully modular, meaning you only buy what you need. It will allow you to incorporate all your business necessities into one, easy to use, simple package. Extra modules can be added as and when you require them.
Everything You Need to Manage and Grow Your Dealership
No more juggling multiple systems.
Get all the right tools to manage each department of your dealership in one easy-to-use software.
Sales

Platinum offers you the opportunity to easily administer your boat sales and compile extensive managerial databases
The Marine Sales Module is an essential part of every dealer's armoury. It is a purpose designed program for administering boat sales, including sales aids, a managerial database and an accounting system

Workshop Management

The Platinum Workshop Management module is a purpose designed package for use in administering marine trade workshops. It comes configured for the marine trade and many of the unique attributes of the marine trade are easily dealt with
It allows you to keep your job tasks organised with a fully featured workshop and body shop diary. You can easily schedule new jobs and give essential estimates and insurance work

Parts & Accessories

All the many details of your products are held such as stock levels, locations, prices, and suppliers. This is one of our most powerful modules and has many features that can be fine tuned allowing it to be tailored to your exact requirements
A full history of every stock movement is kept for reporting. Powerful text searches, links to third party software, such as manufacturer's EPC systems and bar coding enable stock codes to be rapidly identified

Accounts

Platinum accounts have been designed to allow you to produce comprehensive management accounts, whilst retaining the simplicity and ease of use for which the software is renowned
Comprising Sales, Purchase and  Nominal Ledgers, Platinum Accounts integrates with the other Platinum packages so that you can run your motor trade business in a seamless fashion on one system

Reporting

Most Platinum modules have report generators built in giving you full freedom and flexibility. They are designed to allow you to generate reports on anything you may need, and they are very simple to use
Reports can displayed using charts to allow an easier visual impact for your business KPI's

Booking & Hire / Mooring Management

Platinum's "Booking & Hire" module helps deal with the large amount of administrative work involved in managing your marine and mooring hire business
The module offers a wide range of features that will streamline this service, everything from creating the initial booking, taking deposits & security payments, producing customised agreement forms, and taking the final payments

Customer Relationship Manager

The Customer Relationship Manager/Supplier Relationship Manager displays all customer or supplier activity for a given range of time
This allows you to keep all prospect information, over any duration of time, in a central database

Platinum Online

A suite of secure Internet browser applications which compliment mainstream Platinum Software
Designed as a progressive web app, this software runs anywhere that a supported web browser is available
Allows technicians to gather images and information where it's either impossible or inconvenient to use conventional computers

Investing in Platinum has dynamically improved the efficiency with which my business is organised and managed. The team at Catalyst are extremely knowledgeable and consistently helpful and I highly recommend them.

Rob Walker at Harbour Marine

Are You Ready to Reap the Benefits of a Complete Business Solution in Your Marine Dealership?

See why so many caravan and motorhome dealers rely on Platinum every single day to run their successful dealership. Give us a ring, send an email, or use the form below and a Platinum expert will contact you to discuss your business needs.