Manage Your Motorcycle Dealership with One Complete Solution
Boost Dealership Efficiency & Drive Greater Profitability with Platinum
Know How Your Dealership is Doing in Real-Time with our Motorcycle Dealer Software
For many years Catalyst has been a specialist in the Motorcycle industry. With over 30 years' experience in providing dealer management software (DMS), we offer a cost-effective yet comprehensive package that is easily scalable to help you run your organisation and maximise your profit.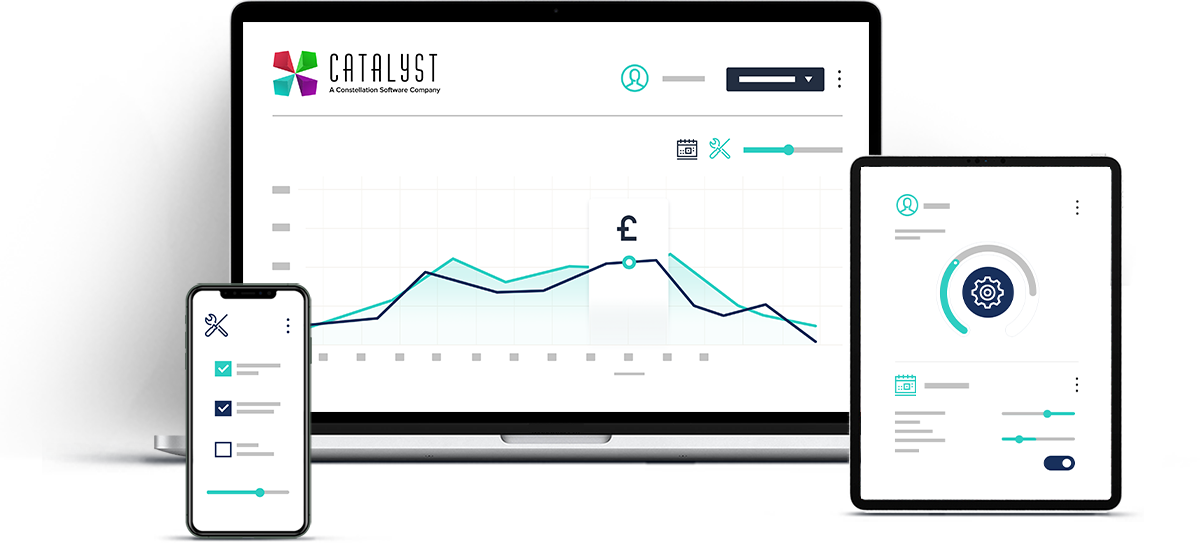 Complete Business Solution for Motorcycle Dealers
Platinum, Catalyst's DMS, covers all main areas of motorcycle dealership administration. Everything from parts and clothing, through workshop, motorcycle and web sales to company administration. Everything in one fully integrated product that even links directly into major manufacturer ordering and parts identification systems. We are a dedicated long-term specialist in this market offering an unrivalled product.

Platinum can be customized to your needs, whether it's relating to automation, generating reports, or data import routines, allowing you the software flexibility you desire.
Everything You Need to Manage and Grow Your Dealership
No more juggling multiple systems.
Get all the right tools to manage each department of your dealership in one easy-to-use software.
Sales

A purpose designed program for administering bike sales, including sales aids, a managerial database and an accounting system
Produce invoices in different formats for new and used bike, allow rapid retrieval of stock to match a client's requirements and calculate V.A.T appropriately for used and imported unit

Workshop Management

Configured for the motorcycle trade and many of the unique attributes of the motorcycle trade are easily dealt with
Keep your job tasks organised with a fully featured workshop and body shop diary
Easily schedule new jobs, and give essential estimates and insurance work

Parts & Clothing

All the many details of your products are held such as stock levels, locations, prices, and suppliers
Parts files are available to franchised dealers for most of the major manufacturers
Aftermarket (non-franchised) supplier price files are also available

Accounts

Platinum accounts allow you to produce comprehensive management accounts, whilst retaining the simplicity and ease of use for which the software is renowned
Comprising Sales, Purchase and Nominal Ledgers, Platinum Accounts integrates with the other Platinum packages so that you can run your motorcycle trade business in a seamless fashion on one system
MTD Compliant

Reporting

Most Platinum modules have report generators built in giving you full freedom and flexibility
They are designed to allow you to generate reports on anything you may need, and they are very simple to use

Motorcycle Hire

Platinum's "Booking & Hire" module is the perfect tool for dealing with the large amount of administrative work involved in managing your motorcycle hire business
It acts as an organisational tool for all hires made within the business

Customer Relationship Manager

The Customer Relationship Manager/Supplier Relationship Manager displays all customer, prospect, or supplier activity for a given range of time
This allows you to keep all prospect information, over any duration of time, in a central database

Platinum Online

A suite of secure Internet browser applications which compliment mainstream Platinum Software
Designed as a progressive web app, this software runs anywhere that a supported web browser is available
Allows recording of technician activities, stock taking, order picking and much more

Seamlessly Connect with Key Motorcycle Manufacturers Within your DMS

Having the right software is only part of your overall business success. At Catalyst, we have long-standing relationships with key manufacturers and suppliers. We are committed to enhancing the dealer-to-manufacturer connectivity to try and drive down costs and improve overall efficiency at your dealership.

Automate Processes with Franchise's Integrations:

Catalyst's Platinum system is an integral part of our business, with its ease of use and array of features we rely on, like its ability to help us manage our stock or maintain our customer records. The support from catalyst is second to none and is a great reassurance if anything does go wrong with fast and effective responses to any queries.
All together Catalyst has and continues to help us create a smooth service for our customers while also helping us to manage many different aspects of the business.

Alex at Bob Minion Ltd.

I wanted to highlight how user friendly your Catalyst DMS system is in comparison to the two previous DMS we have had. All our departments without exception have now settled into Catalyst and are enjoying the straightforward benefits.
From a management and accounts point of view I am completely satisfied with the straightforward, detailed, custom made reporting, this allows me to view, profit, productivity and all costs with a detailed breakdown from each department.

In short, we are delighted with Catalyst and wish we had been with this system from the start. Sometimes you may need to experience the bad systems to appreciate the good ones.

Bill Armstrong at Victor Devine & Co Ltd.

Year on year, our growth and profitability has continued to go from strength to strength with the help and support of Catalyst Systems and their Platinum software, which is why we use it to link all 3 of our shops.


Andy Pearce at Laguna Motorcycles

Join over 250 motorcycle dealers across the UK & Ireland
who already use Platinum software to manage their entire business.

Are You Ready to Reap the Benefits of a Complete Business Solution in Your Motorcycle Dealership?

For many years Catalyst has been a specialist in the Motorcycle industry. With over 30 years' experience in providing dealer management software (DMS), we offer a cost-effective yet comprehensive package that is easily scalable to help you run your organisation and maximise your profit.