Catalyst as a company came into being in June 1989. The company was formed by three of the current directors when they parted as a group from a larger company.
From a starting point of four employees the company has steadily grown. Due to the technical nature of our business the company can only expand at the rate that qualified staff can be recruited and trained.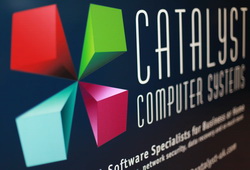 Currently Catalyst employs over twenty full time staff who are broken down into five key areas of roughly equal size; support, software development, IT services, sales and administration. The company policy with staff has always been quality not quantity. This policy has limited growth and also ensured a consistency of quality.
Catalyst began life in the leafy Nottingham suburb of West Bridgford, relocating to Leicestershire in September 1997. Our headquarters are now in Mountsorrel, situated close to the M1 and mid way between Leicester and Loughborough. The move represents the achievement of one of our main goals as a company, that is to own our own premises and have a long term base from which to develop.
Early in the history of Catalyst the decision to specialise in key markets was taken. The motorcycle trade was identified as one of these key areas. Catalyst have developed software designed specifically for the motorcycle market since the beginning. It didn't take us long to realise that our software is also ideal for other trades such as the motor trade. Catalyst have now established themselves as a key supplier to the caravan & motorhome trade. Our software is used in agricultural unit sales organisations. Our logistics management software has been developed over the past fifteen years into a software package that works very well for small, medium and large organisations. Our stock control and order processing systems are ideal for the trade counter and trade sales environments irrespective of your distribution method - our software will interface to many on-line ordering systems for a seamless flow of information from your internet sale to your back office business management software allowing for a speedy and efficient turn around of your orders for your customers.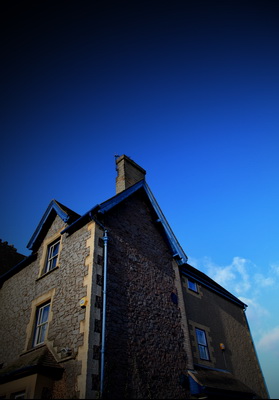 With years of continual software development from a team of programmers targeting these markets we feel that we now have an unrivalled suite of software for your trade. See our Motorcycle, Caravan and Motorhome, Motor Trade and Logistics and Road Haulage testimonials to see what our customers are saying about our DMS software and our level of service.
Free web advertising came with the addition of our Catalyst FindIt website in early 2007 to allow the easy uploading and free hosting of your stock on the web.
From our first day of trading Catalyst has been wholly committed to the use of IBM Compatible PCs and PC networks. The PC network forms an ideal hardware base for our systems.
These machines have proved to be extremely powerful, robust, flexible and inexpensive and are in short, ideal for the retail and commercial environment in which we use them. Our IT Services department has all the expertise to build and support these machines which we not only sell into our key market dealerships but also to many other trades including computer dealerships. We have a dedicated team of field hardware engineers repairing, upgrading equipment, configuring networks, removing computer viruses and malware.
As you may have gathered by now we do rather a lot. Our aim is to provide a one stop shopping service for computer equipment and services. We can and do provide our clients with everything from one the best DMS's on the market today right the way through to printer cartridges.
We are totally committed to putting you first, your success is our priority.