There will be a charge for any services provided out of our existing maintenance agreements. These emergency services do not affect your existing maintenance agreements/rentals in any way, and are intended to compliment other services under exceptional circumstances.
Urgent Weekend Hotline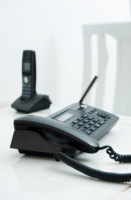 Emergency Hotline Support cover is available on Saturday's from 9:00am to 1pm, Sunday's from 10:00am to 2:00pm and also on bank holidays from 10:00am to 2:00pm.
Our Emergency Hotline Telephone Number is +44(0)781 804 4086.
See our Knowledge Base for details on how to get this service.
Emergency Out of Hours
For emergency support for equipment not covered by a current maintenance agreement or out side of our usual working times (see above) please e-mail details including the nature of the problem, the equipment involved and details of who and how to contact the staff involved to our emergency out of hours email address.
Catalyst will endeavour to get back to you as soon as possible.