Now you can learn about Platinum in individual hourly sessions. Using a combination of the internet, telephone and specialised software we can now provide one to one on line training in the use of Platinum software. This new method of learning is available for all levels of experience, from basic knowledge for new members of staff to advanced features to complement the knowledge of already experienced users. The big benefits of this type of training are that it's personal, one to one, inexpensive and that it's environmentally friendly involving no travel by either party.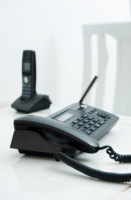 Each session is conducted on a personal one to one basis with an experienced member of our support staff. This is an internet service so you require no additional hardware or software, just the internet and a telephone to talk. Training is conducted on your own system with dual control and display from Catalyst.
Sessions are an hour long and exceptionally good value at only £45.00 plus VAT for the hour. Sessions can be booked in individual hour slots between ten A.M to four P.M Monday to Friday and require to be booked at least a day in advance.
Learn more, get the very best from your software to build your business. To make your reservation simply phone us on 0116 230 1500; fax on 0116 230 1522; or contact us for a booking.