Catalyst Master Classes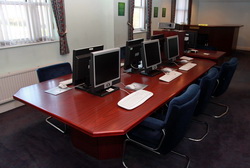 In order to get the most from any computer system it is essential to gain skills in the use of the software. "Catalyst Master Classes" are the most cost-effective method of learning these skills.
Our comfortable, spacious and fully equipped in house training room forms an ideal learning environment. It is fitted out with state of the art computer and display equipment. Adequate on site parking is available. The training day is split into various formats for different training courses. Typically there are two sessions of three hours each. Morning sessions start at 10 A.M. and afternoon sessions at 2 P.M, these may vary, please enquire for more details. The training courses are scheduled to a recurring regular monthly pattern & the number of candidates per course is limited to six. Demand for the courses is high so early booking is advisable.
Half Day Courses from £80
Full Day Courses from £140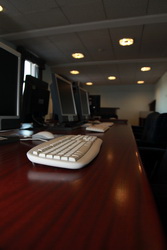 The format of training varies according to course requirements but will in all cases include computer presentations with worked through examples displayed using a large format projector. Trainees will each have a computer on which to work and perfect newly acquired skills.
In order to enroll simply phone, on 0116 230 1500; fax on 0116 230 1522; or contact us for a booking.
Refreshments, in the form of tea, coffee and biscuits will be served at intervals in the mornings and afternoons. A variety of local facilities for lunch exist, and include Pub Meals, Cafes, Fish & Chips, and a number of delicacies from the local Supermarket, all within easy walking distance.
If you are traveling a significant distance and require overnight accommodation, we have details of local hostelries which we can forward to you.
All on-site training courses are cancelled until further notice due to COVID-19, however we are still offering remote training, please keep an eye on our website and social media feeds for more updates.