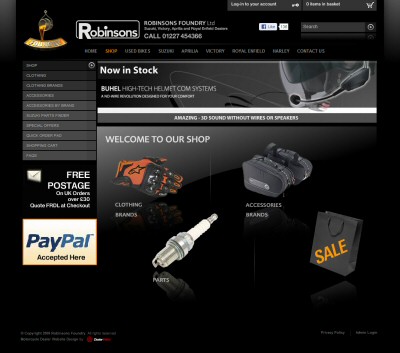 The powerful Robinsons Foundry eShop is designed by DealerWebs with data supplied via our third party eCommerce solution.
Using the same technology that we use to securely feed our customers vehicle stock data to third parties for listing on various websites, DealerWebs take a feed from our data server and weave their magic, integration with our Platinum DMS is close allowing for real-time stock quantities and orders placed being transmitted back to the Platinum DMS instantly, allowing Robinsons Foundry to continue to give the excellent customer service and speedy service they are known for.
All the data functions we use in our own hosted eShop sites are available to third parties. We don't hold anything back allowing for truly integrated solutions between your DMS and website when selling over the web.