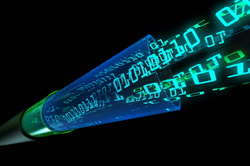 Pre-converted parts files for use with Platinum systems are available for the manufacturers below to give you the most accurate parts and price information as it becomes available. These can be pre-installed on your Platinum System so you can be up and running with the latest prices at your fingertips.
Both manufacturer and third party price files are free of charge when installed with a new system although you must be a registered dealer/franchise for the products concerned.
Terms governing our supply of caravan/motorhome data (authorised dealers, restrictions, confidentiality agreements etc) can be found in the Parts & Price Files Supplied section of our trading terms.
After Market Caravan/Motorhome Parts/Prices updates
Once subscribed to a parts file your copy of Platinum Software will download and install the update from our updates server automatically keeping your parts and prices up to date.
Some of the distributors parts files below only provide cost or retail prices. A [r] indicates that only retail prices are supplied and [c] indicates that only cost pricing is supplied

(cost prices may be fixed or calculated from a discount code if provided by the a distributor)

.
Not Listed Above?
It's a constantly changing world, new companies start, new ranges enter the market. If the caravan/motorhome manufacturer or distributor you would like a parts and price file for is not listed, we can approach them on your behalf. Simply contact Catalyst, provide us with the contact details and we will attempt to obtain the file on your behalf. We cannot of course guarantee success, it's hard to believe but even now not all suppliers are capable of providing this information in a standard electronic format.