Free Web Advertising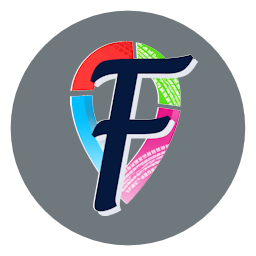 Catalyst FindIt is a free to use advertising web site for Platinum users selling vehicles or machinery. Update of information to the web site is completely automated in order to make the web site completely overhead free even in time!
Your Vehicles on Your Website
A very powerful feature of "Catalyst FindIt" is that it may can also be used as an "add on" for customer's own web sites. Accessed by a simple button from the web site it can be configured by Catalyst, free of charge, to resemble the web site launching it in terms of colours and graphic images (There is the facility for your "add on" FindIt to be styled by a third party "CSS" by your own web developer).
If launched from an individual customer's web site it will of course only list that customer's stock.
We can list and feed third parties your Motorbikes, Cars, Caravans, Caravan Accessories, Motor homes, Quads, Boats, Trucks and Agricultural Machinery.
Easy, Simple and Cost Effective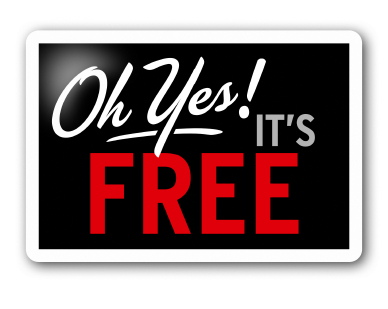 Free advertising of your motorcycle stock on MCN Small Bikes, Visordown, Auto-Kingdom, Tradeouts and Bike Shack and our own Catalyst FindIt and a Free add on to an existing web site, completely free, simple to implement and virtually no ongoing input other than entering vehicle information into Platinum, where of course it will be required to sell the item later. Could it be easier, simpler or more cost effective?
Whilst there is absolutely no charge raised by Catalyst for our website add-on your web site designer may make a charge for any changes required to your website.
Exporting to Third Party Websites
Information may be securely exported from FindIt to various third party advertising web sites and clients own web sites. Our vehicle feeds are used by over 90 independant software and web companies below to allow our clients to easily deploy their vehicle stock onto their tailored website.
21st Century Internet Ltd
Abacus Media
Adventure Graphics
ADX Media
Am Seo
Aspire Creative LLP
AutoKingdom
Auto Trader
Automassive Ltd
Automotive Data Services
AutoWeb
Base Station
BeWebsite Design
Big Commerce
Bike Catcher
Bike Market
Big Commerce
Bike Trader
Bike Shack
BSN
Build Business
Bumper UK
CD Web Design
Creaer Group
Ceda Design
Click Dealer
Computer Solutions
Crash Media Group
Creative Theory
CTRL
CWD Solutions
Dealer Bikes
Design Web Internet Solutions
Designwork Ltd
Dessol
Digital Lane
Dove Computer Solutions
DV Media Lounge
Ecopow Web Design
ECS Software
eGoodmanners
Eight Technology
Emenet Web Design
Epitomy Solutions
Exchange and Mart
Farmgear
FAT Promotions Ltd
FDC Studio
First4Apps
Fire Without Smoke Software
Fresh Web Services Ltd
Friday Media Group
G-Forces Web Management Ltd
Gecko
Gud Design
G-Force
H1 Digital
Hedley
High Position
In House Media
Inovica Ltd
Interactive Web Solutions
Independent News and Media (NI)
Jewelion Web Design
Jigowatt Creative Media
Just Create Ltd
Kaweb
Killer Byte Design
Laser Red
LucidCreations
Magicalia
Media Links Online Ltd
Media Web Solutions Ltd
Mediabox UK
Mediatube Ltd
Micro Genie
Morecambe Net Ltd
MotorcycleSuperMarket.com
Motor Cycle News (MCN)
Motorcycle Tradedesk
MWM Systems Ltd
New Star Media
One Black Bear
One DB
One Black Bear
P-Tech
Piston Heads
PHMedia Group
PJ Web Design
Portfolio
Practical Caravans
Proweb
PS Website Design
PSP Systems
Pumpkin Web Design
RMB Digital
Room 58 Ltd
Salad Creative Ltd
Serenity Digital Ltd
Scooter Giant
Spartan Digital
SpidersNet
Studio808
Success Unlimited
Switch Systems Ltd
System 3 Services Ltd
The Bike Market
The Cube Lab Ltd
The digitalLANE Group
The Orange Circle
The Search Nerds
Tictoc Family
Tradeouts
Venture Resources
Verto
VisionFive Media
VisualSoft Ltd
Warners Group Publications PLC
WebCreationUK Ltd
WebEurope
WebGlu
Webspace Unlimited
Wida Group
X10D
Zero-1 Ltd
There is no upfront charge for this facility although a small increase in annual support charges will be made to cover the support of any links to the third parties which inevitably costs internet bandwidth and occasional time in query solving.
Terms for connection to our to our on-line data services can be found in the On-Line Services and Third Parties section of our Trading Terms page.
Data Security
We always design our systems with the security of your data in mind and we will require your written permission to allow a third party access to your data. All our server communications utilise an array of encryption technologies giving you peace of mind that your data is safe.
Click here to download the Data Feed Permission form.