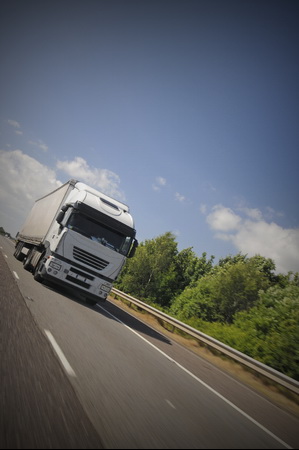 Road Haulage and Logistics Planning Software - designed to specifically meet the requirements of the Road Haulage and Logistics sector, whatever size company, number of vehicles and whatever type of haulage.
The need for key information for those important management decisions has never been greater – it is now available at your fingertips via the 'SNAPSHOT' feature.
Be impressed by the simplicity, flexibility and functionality, even for new and inexperienced users and above all - how little it will cost.
It can be installed as a single user and is expandable through to fully multi-user, multi-site and multi-company, bristling with powerful features to make entering and retrieval of information fast, easy and accurate, whilst offering both mouse and/or keyboard user interface.
Platinum Integrated options include Full Accounts, Vehicle Costing, Workshop Management, Payroll and Management Utilities.
Keeping track of jobs, automatic rating of jobs, costs and being in control of operational and management information are but a few of the benefits, plus removing the duplication of work in order to raise your invoices. Control of costs ensures a profitable financial future.
Drivers out on the road can securely upload POD's in Real Time using Platinum Online and Platinum Mobile. Using our Logistics Web Link your web site can access your jobs in Real-Time offering your customers the ability to place jobs and retrieve previous jobs (including POD's).
If you currently use other accounts, why not talk to Catalyst. Our Platinum Haulage and Logistics software will link to most accounts packages, including Sage, Pegasus and Dataflow etc. If you want a solution that will provide you with information to control your business and traffic office management, then Platinum Logistics Management software provides the solution.
Key Points
Logistics Planning Software designed specifically for the needs of the Road Haulage and Logistics business.
The facility to import new jobs direct from a customer's database, or typically an Excel spreadsheet, enabling jobs to be input into Platinum in a matter of minutes thereby saving hours of data input.
'Snapshot Reports' of your operation, status of work, resource allocation, jobs awaiting PODs, Pricing, Pre Invoice Check Lists, Invoicing, Costs and Revenue to date etc.
The software is fully secure by user as you, of course, need to limit access to sensitive information.
The software is incredibly flexible with user configurable reporting, document designs and menus.
Document Management System for Scanning (including multiple PODs per job) and retrieval of PODs. Also includes facility to scan multiple PODs via Bar Coded Document/Label option.
Real-Time POD upload from any mobile device with internet access using Platinum Online.
With our Platinum Mobile app you can capture POD's even when you have no signal for internet access, the POD's will then automatically upload as and when the internet becomes available.
Real-Time job posting, updating and enquiry (including POD retrieval) to/from your website using our Logistics Web Link.
Post Code lookup for quick and accurate identification of addresses from a Royal Mail PAF solutions provider.
Integration to Fuel Management Systems, e.g. TriScan etc for those consolidated costing reports.
Reporting direct from planning screen by text message or e-mail makes communication to drivers of job details and changes incredibly simple, just the press of a single button!
Full installation, configuration, training, help and support.
KPI's, charts, general reporting and specific data entry can be achieved on mobile devices (Phones, Tablets and Pads) by using Platinum Online.
Free Platinum Software upgrade policy, subject to a valid maintenance or rental contract.
Rental
As our software can be rented on a month by month basis (it can of course also be purchased) with no long term contract and low up front costs the software is ideal for new start up logistic and road haulage business's as well as those larger more established logistic and road haulage business's with a tight hold on their capital outlay.
What can Platinum offer your business?