Management Reporting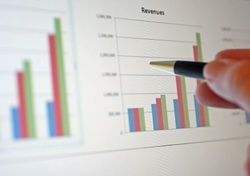 Most Platinum modules have report generators built in giving you full freedom and flexibility. They are designed to allow you to generate reports on anything you may need, and they are very simple to use.
Reports can displayed using charts to allow an easier visual impact for your business KPI's (View these KPI's on a any internet enabled mobile device usingPlatinum Online).
Sometimes you will need to get at your data in different ways; whether it is to see your fastest selling products, the accounts with the highest turnover or maybe to use the data in third party software or on a website - this is where the Report Generator Module comes in. It consists of support options for other Modules and of various reporting and configuration outlines.
There are over 400 standard reports built into the system, some specific to the Logistics and Road Haulage industry. When you need a more specific report you will find that each main module has a report generator.
Our report generators are totally flexible and you can design your own report in minutes. Generally speaking, if data is on file you can access it and present it on screen, in a file (exporting to Excel etc), to PDF or direct to the printer, in almost any way that you wish.
Although the report generators are designed to be employed by the end user we also provide for busy clients a report writing service that is both quick and economical (Contact our sales team with your requirements for more details).
Key Points
KPI's can be calculated, displayed in table or chart form.
Information stored in the system can be used to generate reports.
Generate reports from any other Platinum module.
Include reports on your own menus.
Styled to your companies image.
Use your phone to access KPI's while away from your business.
Reports can be configured to deal with a specific site or your business as a whole.