Workshop Management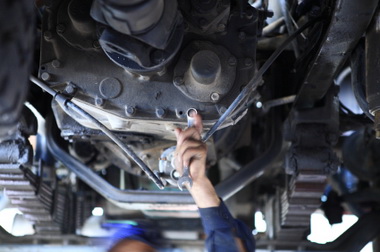 The Platinum Workshop Management module is a purpose designed package for use in administering workshops. Many of the unique attributes of the logistics sector are easily dealt with.
The workshop management module allows you to keep your job tasks organised with a fully featured workshop. You can easily schedule new jobs, and give essential estimates.
The module will give you greater control with it's many features. Including parts back ordering and retrieval, the ability to set fixed prices for jobs; allowing you to quickly apply a cost to certain jobs, real time technician logging, third party electronic parts catalogue integration, SMS texting, and many more.
You can produce extensive reports showing any amount of data, including: workshop & technician efficiency, productivity and utilisation, workshop revenue and profitability, work in progress, etc.
Key Points
Workshop diary.
Job estimates.
Parts back ordering and retrieval.
Ability to created fixed priced jobs.
SMS text.
Real time technician logging.
Store pictures for body shop and workshop estimates (Upload these direct from a mobile device with camera with Platinum Online).
Extensive workshop and KPI reporting.
Fully Integrated with the other Platinum modules.
Complete history of all work done by vehicle.