Dealerships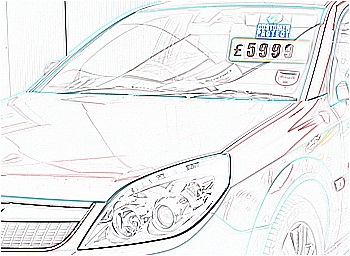 Catalyst are authors of Platinum Software which has many features to help and support the motor trade dealership, we support a series of links to manufacturers including :
Electronic Parts Catalogue (EPC)
Electronic Data Interchange (EDI)
Manufacturer Composites (COM)
Manufacturer Collaborative Inventory Management (CIM)
Customer Satisfaction Programs (CSP)
See the brand table to check how we can support your dealership.
Catalyst can help you gain full control of all aspects of your business with one fully integrated and easy to use, computer system. We offer systems for every budget and every size of company. We are always happy to visit you in order to discuss your exact requirements, demonstrate our products and prepare a plan of action with detailed costings.
Full installation, configuration, training, help and support.

We offer unrivaled levels of help and advice in the forms of ongoing telephone and web based support. Comprehensive training is available in a classroom environment, and on site "one to one" and even on a "one to one" hourly basis via the Internet.
We maintain a free to use, constantly updated and comprehensive "on-line" knowledge base with over 1500 articles and 1000's of reference pages to make finding the answer to those everyday problems simple.
We have a team of full time programming staff who are constantly working on improving and evolving Platinum.
We release regular updates, which can be discovered on the 'Login' page of Platinum, 'Platinum Updates' section via our website, Facebook and Twitter news feeds., or in our monthly customer newsletter.
Free Platinum Software upgrade policy, subject to a valid maintenance or rental contract.
Below are just some of the features that Platinum has to offer, please feel free to contact our sales team for a pre-sales consultation provided at your premises entirely free of charge and without obligation.
Using our advanced search technology, stock items may be found by simply typing any combination of words, in any order. As Platinum is designed with the motor trade dealer in mind you can enter codes with dashes or without and many mis-keyed entries are automatically corrected to help you find the part code you want.
Versatile point of sale labels that can include bar codes and company graphics.
Fully integrated retail hardware including barcode scanners, credit card authorisation (chip and pin), till drawers and receipt printers.
Comprehensive stock book.
Automatic update of web based vehicle advertising pages.
Vehicle fact sheets.
Full featured finance optimiser.
Profit & Commission Reporting.
Customer retention with after sales mailing via mail, SMS and e-Mail.
Simplified workshop input by standard jobs.
Insurance & warranty work monitoring and invoicing.
Real time technician logging via simple barcode input.
Diary planning & workshop loading.
Complete history of all work done by vehicle.
Full professional accounts comprising Sales, Purchase & Nominal Ledgers.
Purchase options
As well as being able to purchase our software, we also give our users the option to rent it on a monthly basis, with no long-term contracts, and low up-front costs. This makes it ideal for both small and large motor trade business's alike.
Manufacturer
Essentially the manufacturer is similar to any other trade distributor of parts and will benefit from all features listed in our distribution section.
In addition we offer various advantages, we have a specialist warranty claims system linked directly to a vehicle records system which offers complete tracking and administration. Stock records, barcoded labelling through the printing of government documentation (V55) to invoicing and hopefully not too many warranty claims! We cope with multiple discount rates by customer and product type and can invoice in multiple currencies.
Parts & After-Market Distributors
For distributors in the motor trade the best source of information may well be our Trade Counter & Distribution section. In addition within the motor trade we can of course distribute your price and product information to your dealers so that they are constantly up to date with your product portfolio.