Autonomous Mobile Device Communications
"Platinum Mobile" is a secure Android™ application designed to collect data in remote locations where even a phone signal may not be available. Platinum Mobile is designed to operate on small convenient and inexpensive standard hand held mobile devices.
The Platinum Mobile app pre-loads information required from your copy of Platinum Software when the device is connected to the internet. This information is then available even when your device has no connection to the internet or Platinum. Any data entered onto the mobile device will be automatically uploaded to your mainstream Platinum when internet connection is restored.
The extra functionality added by Platinum Mobile takes advantage of the special features specific to mobile devices. Modern mobile phones and similar devices have excellent cameras and displays and provide a platform for mobile computing. We use this functionality to gather images and information where it's either impossible or inconvenient to use conventional computers.
Once registered Platinum Mobile will operate with or without an internet connection, automatically downloading and uploading information when the internet is available.
Security
The security of your data is important to us and we use industry standard encryption for data communications this is limited by password and users have to identify themselves and their organisation using their Platinum Online credentials.
Availability
Currently only available on for the Android™ platform.
All of the software necessary for Platinum Mobile is available free of charge for currently maintained or rented systems on the first device. Use on multiple devices is simple but extra licences will be required. It is essential that mainstream Platinum Software is updated to the latest version in order to access the latest features of Platinum Mobile.
Features
Proof of Delivery upload with automatic status change for our Logistic & Haulage users.
Workshop labour, parts, status and image allocation.
Designed for mobile devices
Android™ Phones and Tablets.
Already a Platinum user?
We have a growing number of Platinum Mobile acticles on our Knowledge Base to help you get the best from this free add-on to your Platinum Suite of programs.
Download & Install
Click on the icon to the right for our Knowledge Base article on requirements and how to download and install Platinum Mobile on your devices.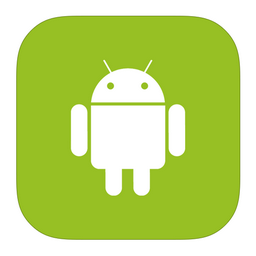 Android is a trademark of Google Inc.