Accounts Module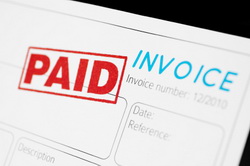 Platinum accounts have been designed to allow you to produce comprehensive management accounts, whilst retaining the simplicity and ease of use for which the software is renowned.
Comprising Sales, Purchase and Nominal Ledgers, Platinum Accounts integrates with the other Platinum packages so that you can run your trade counter and order distribution trade business in a seamless fashion on one system.
Sales Ledger
Customer invoices and payments from all the modules update the Sales Ledger without any rekeying or duplication of effort, and the "Aged Debt List", "Debt Chasing" and "Statement" facilities allow you to control your debtors simply and easily in-house
Purchase Ledger
Purchase invoices and credit notes can be validated against purchase orders, tying the invoice back to the relevant orders to give a secure and auditable system for purchasing. Self billing purchase invoices can be printed for units, stock or wholegoods taken in part exchange or purchased outright.
Documents can be scanned and attached to the ledger entry so that you can view the documents without having to go hunting in your files. If you have a strict purchase invoice approval system, the documents can be put on hold at point of entry so that they cannot be paid until authorisation is given.
Nominal Ledger
The Nominal Ledger comes configured for your trade counter and order distribution trade business and has the functions that you need to be able to produce management accounts. Pulling together all the information from the other areas of the system, you can produce a "Trial Balance", "Profit & Loss" and "Balance Sheet" from the system.
Any information that has not come via other areas of the system is entered using the "Journal Entries" option, or where appropriate the "Regular Journals" option. With options for multiple sided journals, reversing journals and a cashbook entry mode, the "Journal Entries" option is flexible, powerful and easy to use.
The "Nominal Review" option allows you to see what has been posted and to where, with comprehensive searching and sorting options including drilling down into the transactions for more detail. Viewing documents and items associated with the entries and being able to understand their provenance thanks to the plentiful information available at your fingertips means that you can reconcile your nominal codes efficiently and deal with queries promptly.
Other features of the Nominal Ledger include bank reconciliation, budgeting and comprehensive trade counter and order distribution trade report generation. The bank reconciliation is a vital part of any accounting package and budgeting can help you with setting targets for sales and limits on spending. The report generation function will allow you to produce your management accounts in the format to suit your needs. If you want to see the profitability by department or by site, or compare actuals versus budgets, or this year versus last year, you can prepare a report for it and use it going forward.
Comprehensive document history is held by the system, and filing V.A.T. returns on line is a built-in feature.
Payroll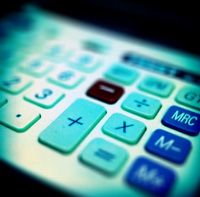 The Payroll handles all aspects of the calculation of income tax, national insurance, statutory sickness pay, statutory maternity and paternity pay, and pension contributions.
Full documentation as required by HM Revenue and Customs and other interested parties is printed, as are pay slips, bank giro credits etc.
Input for each pay period (weekly, fortnightly, 4 weekly and monthly) is quick and simple and with HMRC on-line filing (RTI), it allows for the quick and efficient filing of your payroll information.
Key Points
Fully Audit trailed.
Sales Dashboard and other KPI's accessable via internet enabled mobile devices using Platinum Online.
Produces reporting expected by accountants and the V.A.T. authorities.
Easy to use yet comprehensive report generators.
Limited only by the disc capacity.
Electronic uploading to the HMRC website.
Time saving tax, N.I., pension and stoppage calculations.