Trade Counter and Telephone Sales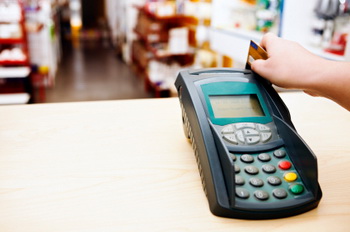 All the many details of your products are held such as stock levels, locations, prices, and suppliers. This is one of our most powerful modules and has many features that can be fine tuned allowing it to be tailored to your exact requirements.
The Shop Sales module has a built in invoicing system that can produce quotations, pro-formas and invoices on demand. We can equip the Shop Sales module with regularly updated manufacturer and third party price files.
A full history of every stock movement is kept for reporting. Powerful text searches, links to third party software, such as manufacturer's EPC systems and bar coding enable stock codes to be rapidly identified.
Credit card authorisation, bar-code reading/writing and receipt printing are standard features. It is widely recognised as one of the most comprehensive Shop Sales packages available.
Touch Screen Sales
This is designed to work smoothly and intuitively using touch screens, featuring large customisable buttons to represent frequently sold items.
Order Processing
The order processing module directly replaces the manual special order book as well as keeping track of all outstanding orders from suppliers. It has many features, including the ability to print a customer's name or a bar code automatically onto a label when goods arrive.
Internet Sales
Our software interfaces with many web ordering systems allowing for real time order processing - as the client places an order for an item on-line it arrives in your order processing system allowing for fast efficient customer service.
Mobile Sales
By use of mobile computing equipment daily sales can be recorded for later download or with wireless communications sales can be recorded live. Receipts and invoices may be printed and left with the client, back at base the customers trading history and account information all kept up to date.
Key Points
Use barcode, item description search or "quick buttons".
Powerful text search.
Full history of shop sales.
Built in till reporting, credit card authorisation and receipt printing as standard features.
Pictures of stock can be held and used on your website.
Credit Card payments.
Touch Screen Sales.
Links with many eCommerce solutions if you want to retail on the internet.
Customer account status and credit limit warnings.
Track your customers orders.
Order Confirmations.
Picking Lists and Delivery Notes.
Track your customers orders.
Order Confirmations.
Picking Lists and Delivery Notes.
Mobile device picking with Platinum Online.
Mobile computing for sales made "on the road".
Links to many electronic ordering systems.