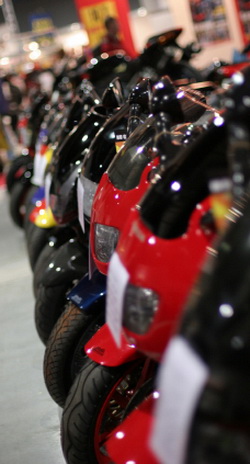 Catalyst has for many years been a specialist in the Motorcycle business. We are involved at every level from manufacturers through distribution to individual dealers.
We cover all main areas of motorcycle dealership administration. Everything from parts and clothing, through workshop, motorcycle and web sales to company administration. Everything in one fully integrated product that even links directly into major manufacturer ordering and parts identification systems. We are a dedicated long term specialist in this market offering an unrivalled product.
What is a dealer management system?
A dealer management system is a software that consists of a range of tools which streamlines your administration process for all areas of your business. It does this by decreasing the amount of manual processes required to perform administrative tasks such as invoicing, sales, workshop management and advertising. In short, it reduces the amount of man hours required to perform day-to-day tasks, allowing you to concentrate on growing your motorcycle business.
What Makes Catalyst Different?
Short Answer
With over 30 years' experience in providing dealer management software we offer a cost-effective yet comprehensive package that is easily scalable to help you run your organisation and maximise your profit.
Long Answer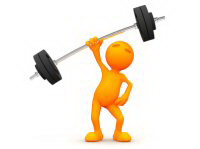 We cover all of the key areas of dealership management in one fully integrated product including professional accounts which are of course at the core of understanding your business.
Our software and systems are incredibly stable and reliable. You can rely on them to be there working reliably when you need them. The value of this cannot be understated. Dealer management systems lie at the core of the "day to day" running and administration of a business. In order to provide fast and crisp service to clients it is essential that the system in use runs quickly and consistently. In order to make business strategy decisions it is essential that data collected is consistent and accurate. Catalyst's proven track record in these areas is impressive and we make strenuous efforts to ensure that this will remain the case.
Full installation, configuration, training, help and support.

We offer unrivaled levels of help and advice in the forms of ongoing telephone and web based support. Comprehensive training is available in a classroom environment, and on site "one to one" and even on a "one to one" hourly basis via the Internet.
We maintain a free to use, constantly updated and comprehensive "on-line" knowledge base with over 1500 articles and 1000's of reference pages to make finding the answer to those everyday problems simple.
We have a team of full time programming staff who are constantly working on improving and evolving Platinum.
We release regular updates, which can be discovered on the 'Login' page of Platinum, 'Platinum Updates' section via our website, Facebook and Twitter news feeds., or in our monthly customer newsletter.
Free Platinum Software upgrade policy, subject to a valid maintenance or rental contract.

Post Code lookup for quick and accurate identification of addresses from a Royal Mail PAF solutions provider.
The software is:

Secure by user as you, of course, need to limit access to sensitive information.
Incredibly flexible with user configurable reporting, document designs and menus.
Comes with over 500 system reports, mainy of which are specific to your motorcycle business.

We provide seamless motorcycle e-commerce (eShop/eTrade/eRetail) solutions which include upload of stock details and pictures, download of customer and order information, real-time stock level enquiries and customer specific pricing.
Our products are always at the cutting edge taking advantage of new technology as it becomes available. Recent examples being our autonomous mobile web-app, integrated e-commerce and automated web facilities.
KPI's, charts, general reporting and specific data entry can be achieved on mobile devices (Phones, Tablets and Pads) by using Platinum Online.
Have a rolling display or all your motorcycle stock showing in your showroom on a large TV or via projector onto a wall.
We directly market bikes on the web on behalf of our customers. The site gets millions of hits and thousands of visitors per month, this service is free for customers with a valid maintenance or rental agreement

(Note: Third parties which you give us permission to have your data from FindIt may make a charge -check your agreement with these third parties)

. See www.catalyst-findit.com.
We export information to eBay, Visordown, Bike trader, MCN (Exclusive offer to users of our Platinum DMS: Advertising of small bikes on the MCN website is FREE), MotorcycleSupermarket.com, Exchange and Mart, Bike Catcher, Tradeouts, customers own web sites meaning that information is entered once and automatically appears on many web sites. See here for more information.
We actively help you promote your business to previous motorcycle customers by keeping them informed. Our customer retention centre produces a wide range of reminders and messages automatically by your own or individual customers preferred method, letter, SMS text or e-mail. Everything from service reminders, MOT's, '"Thanks for using us" to "Happy birthday". It's automated, incredibly simple to use, incredibly powerful, giving the personal touch and has incredibly low running costs.
We link to many EPC programs (Desktop and Web based) allowing for quick and accurate parts data entry. Users of our software can import their parts lists from the Folwers Parts Online EPC directly using the "Catalyst" button inside the EPC.
We provide seamless mototcycle e-commerce (eShop/eTrade/eRetail) solutions which include upload of stock details and pictures, download of customer and order information, real-time stock level enquiries and customer specific pricing.
Purchase options
As well as being able to purchase our software, we also give our users the option to rent it on a monthly basis, with no long-term contracts, and low up-front costs. This makes it ideal for both small and large motorcycle business's alike.
What can Platinum offer your business?