Dealerships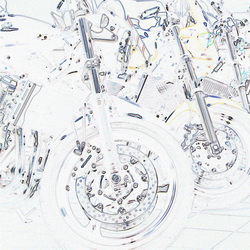 Platinum supports a series of links for franchisees to manufacturers including :
Electronic Parts Catalogue (EPC)
Electronic Data Interchange (EDI)
Manufacturer Collaborative Inventory Management (CIM)
Customer Satisfaction Programs (CSP)
See the franchise table to check how we can support your franchise.
Manufacturer
Essentially the manufacturer is similar to any other trade distributor of parts and will benefit from all features listed in our distribution section.
In addition we offer various advantages, we have a specialist warranty claims system linked directly to a vehicle records system which offers complete tracking and administration. Stock records, barcoded labelling through the printing of government documentation (V55) to invoicing and hopefully not too many warranty claims! We cope with multiple discount rates by customer and product type and can invoice in multiple currencies.
Parts & After-Market Distributors
For distributors in the motorcycle trade the best source of information may well be our Trade Counter & Distribution section. In addition within the motorcycle trade we can of course distribute your price and product information to your dealers so that they are constantly up to date with your product portfolio.