Details

Published: Monday, 03 December 2018 15:00
Written by Catalyst Computer Systems
For your V.A.T returns for periods starting on or after 1st April 2019, the Making Tax Digital system is being introduced for V.A.T. returns. Catalyst are pleased to announce that we have demonstrated our compliance with the new system to HMRC and we are now on the list of software suppliers who conform to the requirements of the new system.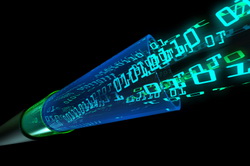 You will need a programme update (free to those of you with live software maintenance) that will be available shortly to download from the website. There is an authorisation process which is documented on the Platinum Knowledge Base that needs to be done as part of your first submission under the new system, but this is quick and simple to carry out. For those customers who are not submitting electronically now, it will depend on individual circumstances as to what is involved in complying with the new system, but for the majority, it should be quite straightforward.
Jeff Kingsbury-Smith, managing director, says "Whilst this change has involved a considerable amount of work behind the scenes, we have been able to keep the V.A.T. submission process nearly identical to that which customers have been using up to this point if they were submitting electronically under the old system. As ever, we have made every effort to minimise the impact of the change on our customers."