Details

Published: Wednesday, 16 April 2014 11:25
Written by Catalyst Computer Systems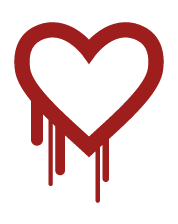 There has been a lot of news recently about a security vulnerability in a version of OpenSSL, commonly known as the "Heartbleed Bug". OpenSSL is a popular cryptographic software library used to help keep Internet communications secure, so understandably you may have questions about how this might impact you and our software.
We take the responsibility for keeping your personal information protected very seriously at Catalyst and would like to assure you that with regards to the Heartbleed bug, our online servers and Platinum Software were not vulnerable. To clarify, any communications between Platinum and our servers were not exposed to the OpenSSL vulnerability.
While we always advise our customers to be cautious and aware of the security of their personal and company information, you don't need to change any Platinum Software passwords in relation to this bug. We would like to take this opportunity to advise our customers to have a password policy for their business and frequent change of password is one of the many aspects of a good policy. See 'here' for more details on password policies.
We cannot advise on the vulnerability of any third parties and you are advised to seek confirmation from those third parties if you wish to know if your information stored with them was vulnerable to the "Heartbleed bug".