Accounting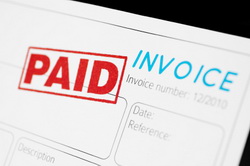 If you use Sage Line 50 for your accounts, you can extract the Platinum Sales and Purchase Ledger invoice and payment data, and using the Audit Trail option in Sage, import this data into Sage without having to rekey it. The nominal analysis and VAT information can be transferred simply and easily.
This approach does require some flexibility – under the Audit Trail import option, creating one record for a single invoice or credit note where there are multiple nominal codes or VAT rates on a document involves use of a suspense customer account to create the analysis while creating one entry on the customer accounts. This is essential where you need to produce customer statements and works very smoothly.
Payroll
If you are using Sage Line 50 Payroll with Platinum Accounts, we can offer you a method to transfer your payroll data into the Platinum Nominal Ledger. This is an option that may require some tailoring to suit your requirements depending on the departments in your payroll and how your nominal ledger is structured.