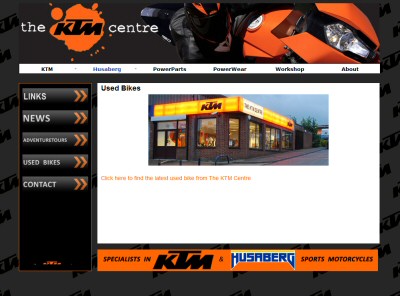 The KTM Centre as the name implies a motorcycle business dedicated to sales and support of the KTM brand. Situated in the London commuter zone this Solus franchise is passionate about the brand they support.
They link to their own area on our FindIt website for their used bike search. Colours have been configured to match their own website along with their own website header image, email enquires will be sent directly to them for any enquiries about their bike stock.
As you can see the "plug in" is very flexible and even better it comes free when you have a current rental or maintenance agreement for our Platinum Vehicle Sales module.
As a Bonus all motorcycles are automatically listed on Visordown Classifieds, Auto-Kingdom, BikeShack and our very own Catalyst FindIt websites to increase their chance of being found by their next owner.
Testimonial