IT Services Assistant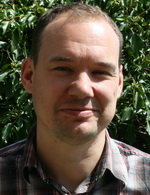 likes: Spending time with my girlfriend and family; Song-writing and playing guitar; Keeping fit and healthy by going to the gym, running and playing football. Fixing computers and installing components; Gaming on my PS3 (I love FIFA!); Supporting Nottingham Forest (U reds!); Surfing the web; Visiting air-shows; Paranormal stuff; Microsoft flight simulator and Photography.
dislikes: Unwanted cats in the garden; Derby County; Selfish people; Queue jumpers; Sleepless nights.