Applications Software Development Specialist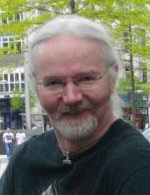 likes: Rock music, folk music, most types of music in fact so long as it's got a beat and a heart to it. Real ale. Music festivals and camping, preferably in nice weather. Computer games. Reading, fantasy and sci-fi, the usual suspects.
dislikes: Rudeness under the guise of 'honesty', and a disregard for simple courtesy in general. Camping in the rain.