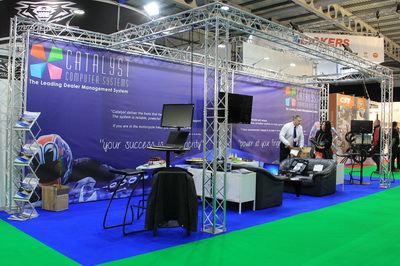 Expo 2017 at Stoneleigh has got off to a very good start for us. We were kept busy for most of the day despite the indifferent weather. The new stand gives a welcoming and airy feel that has brought positive feedback from a lot of people. The rolling presentation has been a great success and provides an excellent focal point for the stand – thanks and credit to Catherine!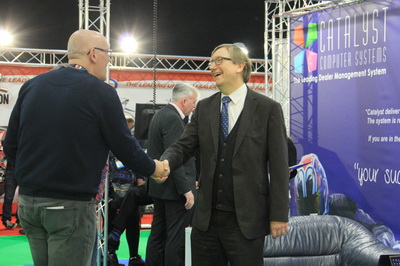 We had a good mix of new and existing customers and got some great feedback and useful comments. The show gives us a great opportunity to reconnect with existing customers and showcase the many features of Platinum – the retention centre was one area where the feedback was very positive from customers who have invested in it. Bringing Platinum Online back to their attention with all the extra capabilities that it provides was another area that brought much positive comment.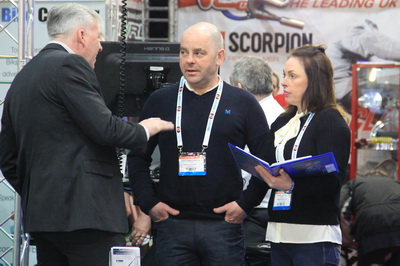 Sarah did her usual sterling job of accosting the passers-by and diverting them onto the stand for Mike to show them the benefits of Platinum. Nigel did a great job of dealing with existing customers and prospects alike.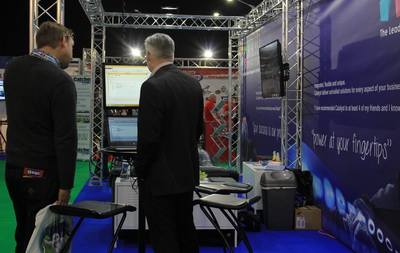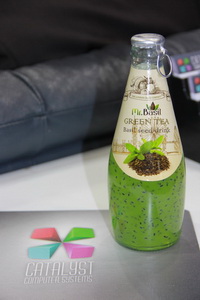 Jeff acquired some interesting drinks for the show (see the picture) that provided a talking point – were any of you aware of the health benefits of basil seeds? No, nor us. Charles was the only one brave enough (or stupid enough!) to try one. He commented "It's not bad actually" although the health benefits have yet to show themselves!
Thanks must go to Mike, Matthew and the sales team for the organisation of the show. We're looking forward to another great couple of days.