Stonleigh Park Exhibition Centre, 20th - 22nd January 2018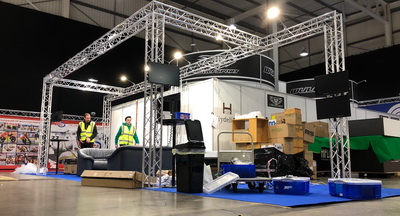 A very early start for the team this morning as they made their way over to Stoneleigh Park to get ready for another promising year at the Motorcycle Expo.
The motorcycle Expo is one of our favourite times of the year as it gives us a chance to see familiar faces as well as the opportunity to create new ones.
It's also a great opportunity for us to keep you updated on any further developments to the software so do come and see us on stand B28!
We as always will be revealing some exciting new features in Platinum to help you get the most out of your business.