Advertise Bikes Free on the Visordown website
Catalyst is always working hard to help sell your bikes. More FREE ways to help sell your bikes!
It's hard times out there and Catalyst really are working to give users of our software the selling edge over those who do not.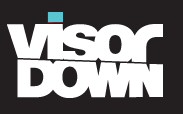 We've negotiated a free data feed of all motorcycles advertised on the "Catalyst Findit" web site into the "Visordown" web site www.visordown.com.
It is just possible that you may not want your bikes advertised free of charge to a huge number of bikers. It is thus possible to "opt out" of this feature by calling Catalyst's hotline telephone support or e-mailing us.
"Visordown" have three clear criteria without which they will not list bikes: they require the year, the colour and the mileage of vehicles for sale, so please make sure these are set in the Platinum vehicle records or they cannot be listed on "Visordown".
Now a small plea: adding a picture of your bike currently makes it 36 times more likely, in "Catalyst Findit", that someone will be interested enough to look at the bike in detail. It's likely that this ratio will also apply to vehicles on "Visordown". In short it's well worth that little extra effort: a picture or two, some features and a little tempting sales text is what gets attention and sells bikes!
Information is automatically fed from "Catalyst findit" to this site on a daily basis so any changes made in Platinum will only appear on this web site the following day.