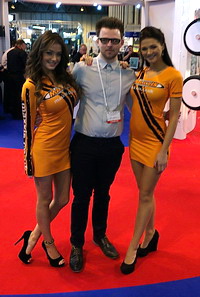 We had the opportunity to introduce new staff to the show and let them understand what the show is all about.
Breakdown went smoothly and efficiently – the new stand is much easier to dismantle! Thanks are due to Nigel, Sarah and Mike for being ever present at the show, and thanks to Alex for attending and helping with the breakdown.
I shouldn't finish without thanks to Natasha for her excellent work in organising and designing the stand.
Roll on Expo 2015!