Top Ten
This customer is in the motor trade specialising in a particular vehicle manufacturer. They sell vehicles, service and supply parts for them. They have a large web presence including a substantial volume of eBay business ranking in the top ten in the UK for parts supply.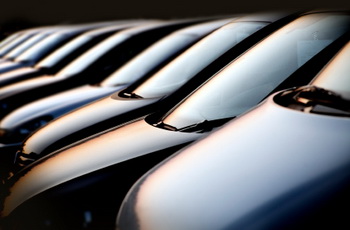 Initially they were entering the orders from eBay onto Platinum manually which had got to the stage where after the weekend, it could take three people all day to enter and process the order information ready for it to be picked in the warehouse thanks to the volume of orders.
Simplicity
We discussed with them how this could be improved and installed our automated order download system that checks for paid orders and downloads them into their Platinum system. As the orders are imported into the system, Platinum checks the customer information to see whether they have bought from them before or whether they are a new customer. Existing customers are matched up so that duplicates are not created; new customers are created automatically. If the match to an existing customer falls within a definable set of limits, the customer and order are placed in a holding area for review. The user is notified that there are records to review, and when reviewing them, they can see the new customer record on one side of the screen and possible matches on the other side. There are then links to allow you to match up the relevant records or to create a new customer if required. Once the customers have been sorted, the orders are then imported into the system.
This system now takes one person about an hour and a half to deal with the orders, and it takes that time because the carriage on the orders has to be checked since they dispatch items all over the world, and because some of the items that they supply are either bulky, heavy or both! The process has allowed them to save a minimum of one man day per week on the processing side – this created a bottleneck in the warehouse so they were able to transfer manpower from order entry to the warehouse picking to relieve this. They have been able to deal with any issues affecting their eBay seller rating more promptly enabling them to enhance their online reputation.
Increased Efficiency
Not long after they implemented the order transfer system, the managing director was concerned that they didn't seem to be as busy as they had been and thought that they were losing business. He spoke to the director, who assured him that in actual fact they were doing more business, but with dramatically increased efficiency and convenience making it look as though they were doing less business.
Versatile
The automated download system is not specific to this customer, and is used by a number of other clients very successfully.