Motorcycle and Ski Clothing, Accessories and Parts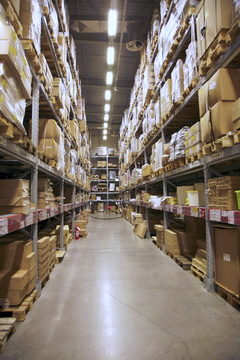 This company distributes motorcycle and ski clothing, accessories and parts to the trade. They had been using Platinum for some time and needed to have an on-line ordering system accessible by their dealers and sales reps. They investigated over a two year period a number of routes which did not progress satisfactorily, so we persuaded them to look at our Platinum web store option.
After demonstrating its capabilities, making some modifications to suit a trade-orientated business and applying some pressure to the decision makers, they embraced it whole-heartedly and had the on-line ordering system up and running within a fortnight of installation. They were able to set up and configure the content and layout of the store from within their Platinum software, and have a degree of control of the aesthetics of the store using custom style sheets.
Easy, Simple Ordering
Orders can be placed by customers or by sales reps on behalf of customers, picking up the customer's pricing matrix and displaying real time stock availability. There are also configurable mandatory fields for order notes and order numbers. Once the order has been placed, it is downloaded automatically into the Platinum software system and we configured a scheduled task for them that printed the orders out as they came in.The orders are then checked and processed for picking.
Low Cost, Highly Configurable On-line Ordering
This has given them a low cost, highly configurable on-line ordering system that integrates seamlessly with their business management system.